There are hundreds of stocks, operating in a wide range of businesses, that can be classified as high-yield stocks. In this group are companies which can be considered as safe investments, dangerous picks, turn around prospects and over-valued plays. My individual stock research focuses on the safety of cash flow to pay dividends. I then compare stocks based on the safety factors, current yields and growth potential.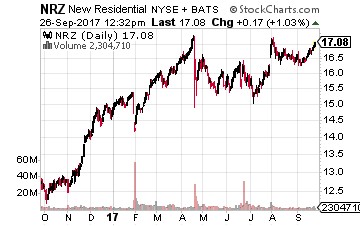 Many of the best yield plus safety plus growth dividend stocks are ones that individual investors have not yet discovered. Three years ago, when I started regularly giving presentations at the MoneyShow investor conferences, I would ask how many in the audience had heard of New Residential Investment Corp (NYSE: NRZ). I would get two or three hands out of the hundred or more people in the room. Now much more widely known, NRZ has provided a tremendous return of dividends, dividend growth and share price appreciation over those three years. Indeed, since adding it to my Dividend Hunter service NRZ given us a total return of 79.1% when share price gains and dividends are combined. Not bad for a conservative dividend stock.
The flip side of that are the very popular income stocks my own analysis shows to be more dangerous to investor wealth than many investors believe. I'll share with you three widely touted income stocks and my reasons why you should consider selling them if you own shares.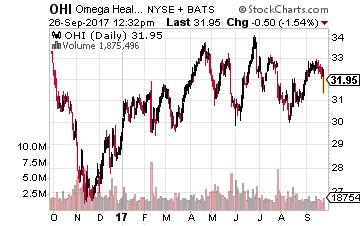 Omega Healthcare Investors Inc (NYSE: OHI) is a healthcare real estate investment trust (REIT) that owns skilled nursing facilities (SNFs) and assisted living facilities (ALFs), independent living facilities, rehabilitation and acute care facilities. These properties are leased to third-party operators. Since the 2008-2009 bear market, OHI has provided a great return to investors. The dividend has been increased for 20 consecutive quarters and the stock yields almost 8%. The company appears to be well managed.
The factors that keep me from recommending this stock are outside of management's control. First, on the belief that a growing senior population will need more and more skilled nursing and assisted living facilities, the industry has overbuilt. Omega's own literature shows that SNF occupancy trends have been slowly but steadily declining for the last eight years. Their projections show that demand will not catch up with supply for another eight years.
Second, Omega gets 85% of revenue from its SNF properties. The revenue for these facilities is almost 100% from government programs such as Medicare and Medicaid. For me there is too much of a risk of a black swan event where the federal government makes policy and payment changes that negatively affect SNF revenues.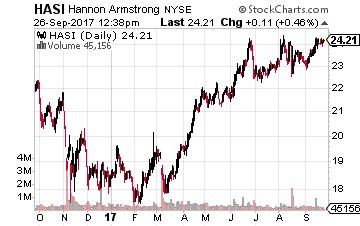 Hannon Armstrong Sustainable Infrastructure Capital, Inc. (NYSE: HASI) is a REIT that provides loans and investments for infrastructure energy efficiency and renewable energy. The cachet of renewable energy has helped HASI shares appreciate by 50% over the last two years.
My biggest issue with HASI now is it is overvalued in relation to its dividend yield and dividend growth. I am also concerned about the spread it earns on energy efficiency loans versus the company's debt servicing costs. The energy efficiency loans go almost exclusively to state and federal government entities. These are high quality borrowers who pay low interest rates. HASI earns an average 4.3% yield. Against that low earnings yield, 45% of the company's debt is adjustable rate. Currently interest expense is 54% of investment income. Rising interest expense on the adjustable rate debt could significantly squeeze free cash flow and force a dividend reduction. HASI yields 5.5%.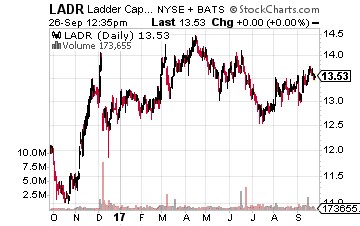 Ladder Capital Corp (NYSE: LADR) is a commercial finance REIT that currently yields a very enticing 12%. Positive articles about Ladder Capital cite the company's three-legged business model. The three sectors are commercial mortgage loans for its own portfolio, the ownership of commercial properties, and a portfolio of commercial real estate securities. The idea is that the three sectors balance each other out. I see three businesses all tied to commercial real estate values and a business model which is too complicated. I would rather own commercial finance REITs and commercial property-owning REITs as separate businesses that are experts in their own sectors.
OHI, HASI, and LADR are exactly the kinds of high-yield stocks that can attract the investment funds of even the most seasoned dividend investor. Yet inevitably they'll let you down when business model turns out to be unsustainable, the dividend gets cut, the share price plummets and you're left with little of your original principal and a greatly diminished income stream. And for those near or at retirement the results can be devastating.
Avoiding these kinds of stocks is a critical part of what I do in my Dividend Hunter service when looking for stocks to add to the Monthly Dividend Paycheck Calendar system, a new way to build a reliable monthly stream of extra income from safe, high-yield dividend stocks.
The Monthly Dividend Paycheck Calendar is set up to make sure you receive a minimum of 6 paychecks every month and in some months up to 14 paychecks from reliable high-yield stocks built to last a lifetime.
This unique tool will set you up to receive a more predictable dividend stock income stream that you can count on every month instead of just once a quarter like most other investors. Joining my calendar by Monday, October 30th will give you the opportunity to claim an extra $4,358 in dividend payouts by November 28th.
The Calendar tells you when you need to own the stock, when to expect your next payout, and how much you can make from these low-risk, buy and hold stocks paying upwards of 12%, 13%, even 18%. I've done all the research and hard work, you just have to pick the stocks and how much you want to get paid.
The next critical date is Monday, October 30th (it's closer than you think), so you'll want to take action before that date to make sure you don't miss out. This time, we're gearing up for an extra $4,358 in payouts by November 28th, but only if you're on the list before October 30th. Click here to find out more about this unique, easy way of collecting monthly dividends.
More