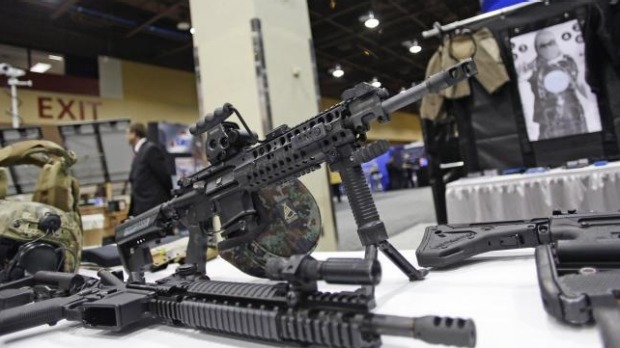 What? Guns don't kill people, confederate flags kill people! The only time I feel the need for a semi-automatic weapon is when I'm shopping at Walmart. (NYSE: WMT) Too bad because with all the currency issues in China, I was waiting for the price to come down a bit more.
Walmart said the decision was unrelated to high-profile incidents involving the rifles, including the killing of 26 students and adults at Sandy Hook Elementary School in Connecticut in 2012. "This is done solely on what customer demand was," said company spokesman Kory Lundberg. "We are instead focusing on hunting and sportsman firearms."
"Trinity Church is very pleased to hear that WalMart will no longer sell the kinds of weapons that have caused such devastation and loss in communities across our country," Reverend William Lupfer, the church's rector, said in a statement. I guess Wal-Mart cares about Churches, no surprise there.
"Modern Sporting Rifles are extremely popular with an estimated 10 million of them in the hands of Americans since 1990. Walmart's decision was based on what its management sees as best for their business," Michael Bazinet, a spokesman for the trade association, said.
The real question here is, should you remove Wal-Mart from your retirement portfolio? Probably not. My advisor thinks I should though. But not thanks, I have a higher net worth than my advisor for a reason. Who should be taking advice from who here? Always good to have someone double check your numbers though.
Saw a Rugar mini 14 in the case at Wally World today. They wanted $725. I was all like, "but, I could get a DPMS AR for $600″. However; the Marlin 30-30, it's been in the case since X-mas, has been calling my name. Trouble is; I already have a perfectly fine deer rifle