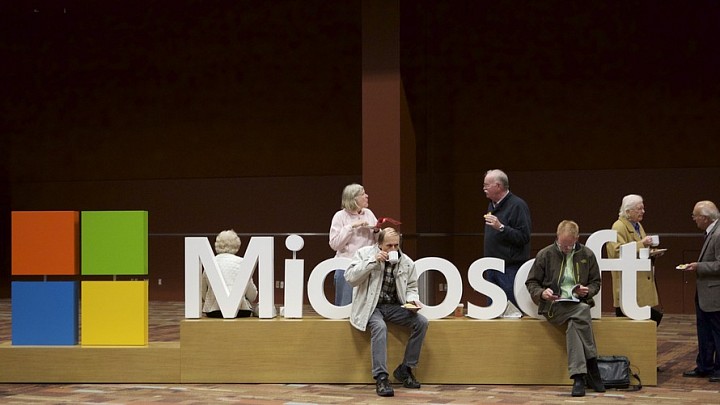 Microsoft Corp. will have plenty to talk about when it reports the final quarterly earnings for its fiscal year on Thursday.
The tech company has confirmed that it is reorganizing its global sales team, a move that is expected to include thousands of layoffs—Microsoft MSFT, +0.76% has confirmed the staff changes but not a number, which could be divulged alongside earnings. In addition, Microsoft is one of the biggest names among early adopters of a new accounting standard that will change the way all companies recognize revenue.
Don't miss: An obscure accounting change could boost Amazon, Starbucks, Wal-Mart profits by hundreds of millions of dollars
The specifics of Microsoft's reorganization have mostly made it to the public through reports and a leaked email to employees from executive Judson Althoff, who said that Microsoft will organize the commercial-sales team by the size of the businesses they will target, with a large enterprise team and one focused on small- to medium-size businesses. The changes are reportedly meant to focus sales employees on Microsoft's growing cloud-computing business, Azure, though more specifics will likely be shared on Thursday.
Big changes like these are typical for Microsoft at the end of a fiscal year. The company reorganized its reporting segments to kick off its 2016 fiscal year, and the 2017 fiscal year that ended in June started with the promotion of Althoff and other executives into leadership positions.
Some Microsoft analysts and investors have also received advance information on its other big change for the new fiscal year, the transition to new revenue-recognition standards. At its Microsoft Financial Analyst Briefing on May 10, Chief Financial Officer Amy Hood walked through the implementation timeline, saying the fiscal year-end report that is scheduled to arrive Thursday will be reported "the old way," using the current accounting standards for revenue recognition, and guidance will be provided with only current GAAP in mind. Hood warned "there will be increased quarterly revenue volatility and changes in seasonality."
In August, Microsoft plans to provide two years of quarterly restated financials, presumably in its Form 10-K filing with the...
More