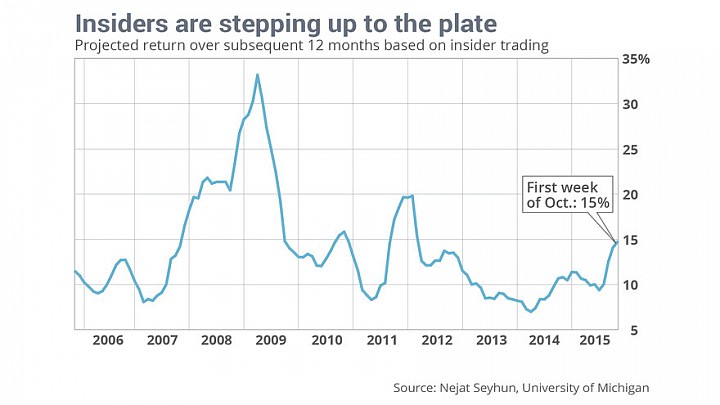 CHAPEL HILL, N.C. (MarketWatch) — Corporate insiders are more bullish today than they've been in four years.
That's according to Nejat Seyhun, a finance professor at the University of Michigan and a leading expert on the behavior of corporate executives.
At that time in late 2011, there had been a 20% decline in major stock market averages, enough to satisfy the agreed-upon definition of a bear market. In retrospect, their bullishness at the time wasn't all that surprising.
Insiders' current bullishness may be more surprising, however, since it comes after a lesser decline — 12.4% in the case of the benchmark S&P 500 Index, for example. And, yet, they're nearly as bullish today as they were then.
The insider trading to which I refer, of course, is the legal kind — that which...
More