UK's Manufacturing PMI reading for September came in at 51.6. This was lower than the 52.2 in August, which was revised down from 52.5. Forecasts called for a print around 52.6. Markit reported that growth of output and new orders slowed, while price pressures were subdued.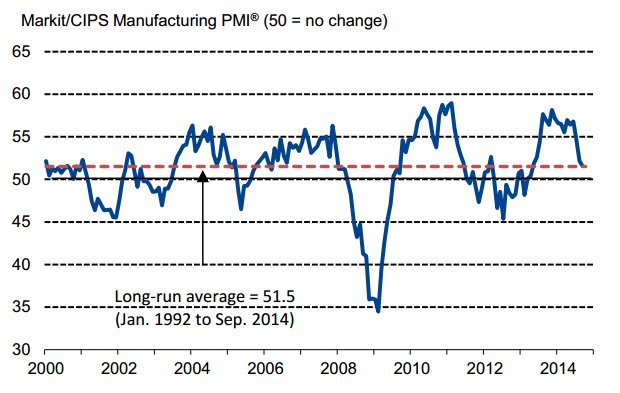 (source: Markit)
The 51.6 reading is a 17-month low, just above the long-term average of 51.5. 

Meanwhile, Eurozone Manufacturing PMI in September was finalized at 50.3 (lower than the flash estimate of 50.5). This is a 14-month low dragged down by readings below 50 by Germany, France, Greece and Austria.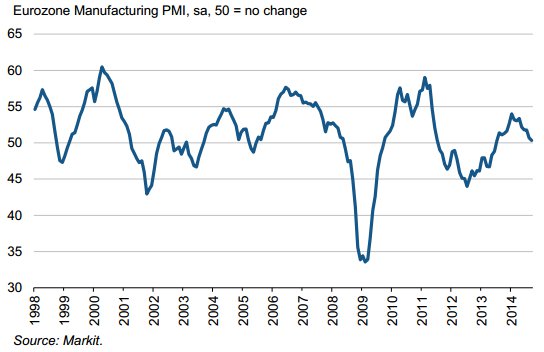 (source: Markit)

Eurozone is heading towards stagnation. With Germany, the Eurozone's economic heart and center of manufacturing, already showing contraction in September, we should not be surprised if the ECB is dovish on Thursday.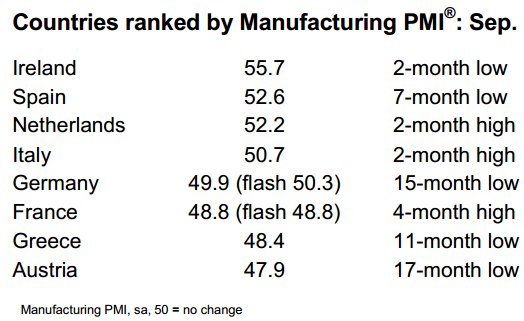 Chris Williamson, Chief Economist at Markit expressed,

"The weakening manufacturing sector will intensify pressure on the ECB to do more to revive the economy and no doubt strengthen calls for full scale quantitative easing..."