USD is again declining against Japanese Yen as demand for safe haven strengthened as a result of escalations of tensions between Ukraine and Russia. Russia sent 280 trucks of humanitarian aid to eastern Ukraine today but Ukraine's National Security and Defense Council said they would not be allowed to enter as they fear it could be a military intervention.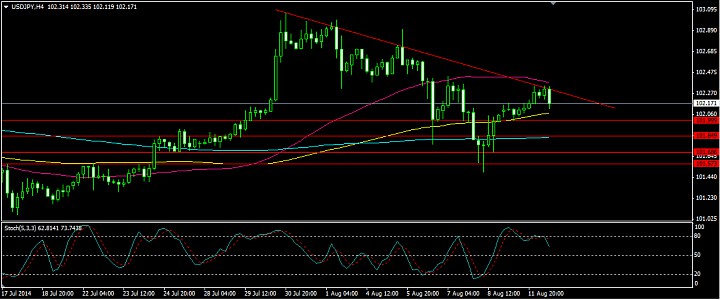 USDJPY : 4 Hour Chart
On the 4 hour chart, we can see that the pair was following downtrend, experiencing resistance from the falling resistance trend line. 50 day SMA and 100 day SMA seems like contracting towards each other and the 50 day SMA might cross below the 100 day SMA signaling a bearish continuation. The pair might decline below the key support at 101.99 towards the next key support at 101.84. The prospective support levels the pair may find if continues to decline are shown on the chart.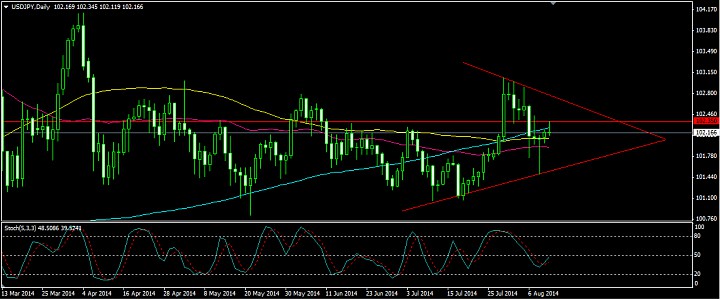 USDJPY : Daily Chart
On the Daily chart, the pair seems like trading within a symmetrical triangle trend and currently testing the key resistance at 102.35. Even if rises from this resistance it will come down from the next resistance from the falling resistance trend line. Once it reaches the apex the pair might break out or break down from the resistance and support trend line respectively.