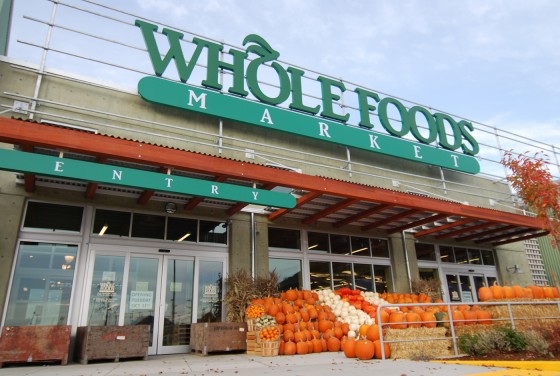 Whole Foods Market, Inc (NASDAQ:WFM) has established a niche in the food store business, something that is quite difficult, and it has been very successful at doing it. America's crave for organic foods has also helped the giant to grow. Organic food sales has increased from $11 billion in 2004 to $27 billion in 2012. Growth in organic food sales seems to be stabling out.
Since the recession, Whole Foods' stock price has increased considerably from just under $5 to $52.73 a share today. However, the valuation is quite high, WFM is currently trading at 36.52 times earnings. According to the company's guidance, they expect earnings of $1.67 - $1.72 in 2014, still the valuation is high. Seeking Alpha reports, however, that it is not unusual for this stock to trade 40 times earnings, so there might still be a change to make some profits.
In
general, low interest rates has inflated the overall equity market. It's up to every individual investor to determine if its a good time to buy. Whole Foods currently has 2.1 billion in current assets and $977 million in current liabilities giving it a 2.1 current ratio. (A current ratio of 2 or higher is healthy).  Whole Foods has been reducing its long term debt over the past three years, in 2010 it had a total of $508 million and in  July 2013 it had $26 million. The company has a ROE of 12.26%. So, overall all a strong balance sheet and improving revenue stream. As the recovery continues in the United States, there is room for the company to grow. But, the question the investor must answer is if the valuation is too high?