5 Trade ideas excerpted from the detailed analysis and plan for premium subscribers
American Electric Power, Ticker: $AEP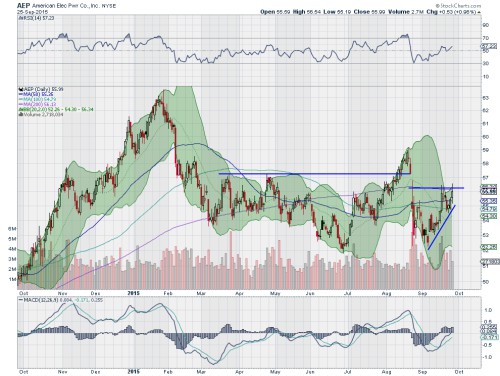 American Electric Power, $AEP, has moved in a sideways range for most of 2015 until breaking it to the upside in late August as the broad market fell. It pulled back as the market settled and found support at the prior low. Now it is rising again and at resistance with the Bollinger Bands® opening to the upside. It also has support for more upside from the rising and bullish RSI and MACD.
ARM Holdings, Ticker: $ARMH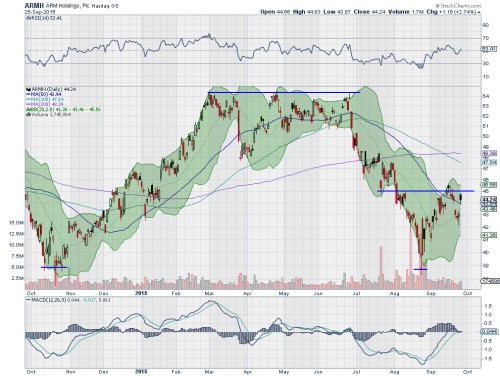 ARM Holdings, $ARMH, reached a top in March and built a flat consolidation there until the end of June. It then fell back, eventually finding support at the same price level that began the move higher in October 2014, when the market sank. Now bouncing off of a double bottom it is pushing up to resistance with support for more upside from the rising RSI. The MACD is also avoiding a cross down and turning higher.
Commerce Bancshares, Ticker: $CBSH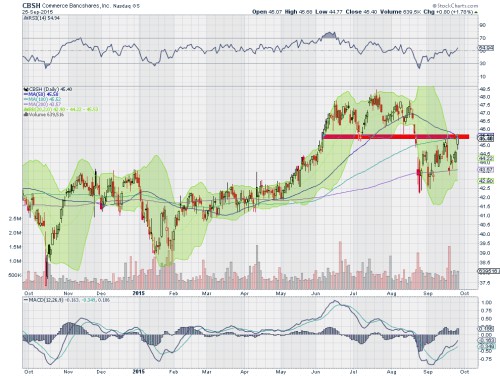 Commerce Bancshares, $CBSH, fell back from a high base with the market in August. Since then it has started higher...
More