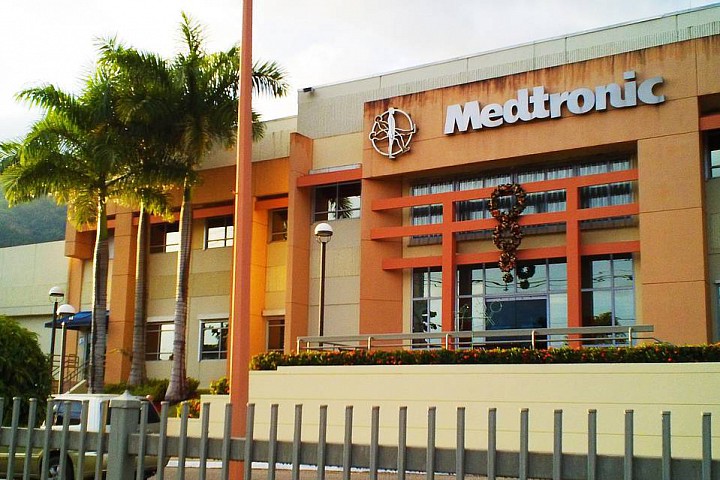 Medtronic PLC on Thursday said quarterly sales fell across most of its segments, though the medical-device maker's profit grew thanks to a drop in expenses, including a lower tax burden.
Medtronic reported a fiscal first-quarter profit of $929 million, or 66 cents a share, compared with $820 million, or 57 cents a share, a year ago. Excluding items, the company earned $1.03 a share, compared with $1.02 a year ago. Analysts polled by Thomson Reuters expected earnings of $1.01 a share.
Revenue fell 1% to $7.17 billion, in line with expectations. The company blamed the decline on an extra week included in the prior-year period. Excluding the extra week and currency effects, revenue rose 5%, the company said.
Medtronic's...
More