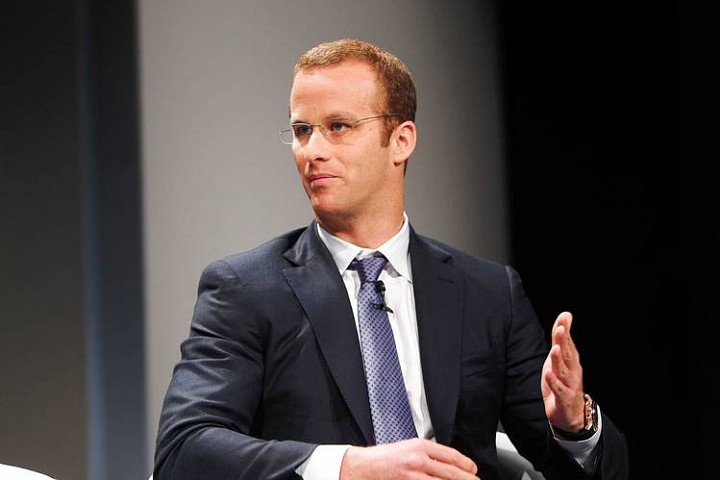 A day after oil prices plunged to a 13-year low in January, Pierre Andurand, a French hedge-fund manager who made millions betting against crude, started buying.
For the former Goldman Sachs energy trader, one of the last commodity hedge-fund traders left standing in an oil slump littered with casualties, it was the first bet on rising prices since 2014.
So far, his timing has proved correct. Despite investors' widespread fears of a persistent crude glut, the price of international benchmark, Brent, has rallied close to 40% since Mr. Andurand's call on Jan. 21.
"I started to have a lot of signals showing the market may be turning" from mid-December, Mr. Andurand, a kickboxing devotee with a reputation for aggressive trades, said in a recent interview at his firm's London offices. In March, he predicted a "multiyear bull run," according to a letter to investors reviewed by The Wall Street Journal.
Andurand Capital Management LLP, set up three years ago from the ashes of $2.4 billion hedge fund BlueGold Capital Management LP, has been one of only a handful of funds globally to correctly call moves in the price of oil since the summer of 2014, when crude began its marked slump.
Having bet against oil in September 2014, Mr. Andurand's fledgling fund gained almost 60%—a profit of $160 million—in four months as the price of oil almost halved. Hedge funds on average gained 0.1% over that period, according to Hedge Fund Research. So far this year, Andurand's $710 million fund is up 5.8%.
In contrast, the sharp downturn in commodity prices in recent years has left many mining and energy companies strapped for cash, forcing hedge funds run by firms including Clive Capital, Centaurus Capital and Brevan Howard to shut down.
Big names including Andrew Hall's Astenbeck Capital notched big losses last year due to an overly bullish stance, while funds run by Brigade Capital Management and King Street Capital Management lost money after investing in oil firms' debt too early last year.
Mr. Andurand started betting...
More