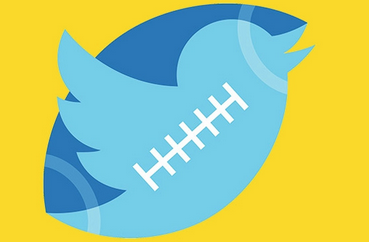 Twitter (TWTR) is finally hitting full stride and CNBC wants to talk ad-nausem about whether a buyer exists for the social news site. The stock was down 6% on the news as traders apparently jumped into the stock in hopes of a quick premium from a buyout. 
The #GoLive initiative now includes the daily sports show #TheRally and the NFL season starts tonight with Twitter set to host 10 of the Thursday night games this year. Other sports leagues have games and shows scheduled. The key to these shows are the repeat nature that will encourage more users to return to the site to watch and engage with other users. So far, the other lifestream events have been one off shows that don't provide for a regular audience and weren't easily discoverable on the site. 
The NFL schedule is as follows:
9/15 - Jets @ Bills
9/22 - Texans @ Patriots
10/6 - Cardinals @ 49ers
10/13 - Broncos @ Chargers
10/20 - Bears @ Packers
11/17 - Saints @ Panthers
12/1 - Cowboys @ Vikings
12/8 - Raiders @ Chiefs
12/15 - Rams @ Seahawks
12/22 - Giants @ Eagles
The best part of the schedule is that it lasts over a period of 4 months helping instill a pattern of logging onto Twitter to watch the game. The problem with the Yahoo (YHOO) deal to stream one game last year was that one random event doesn't build momentum or provide anybody an incentive to build an ecosystem around the concept. 
Twitter should be a far different company at the end of December when all of these livestream deals kick in and the video ads encourage other content creators to build services based on the site rewarding that content with 70% of those ad revenues. 
On the dip, Twitter has a market cap of only $13 billion. The stock remains a screaming buy on any dips. 
Disclosure: Long TWTR