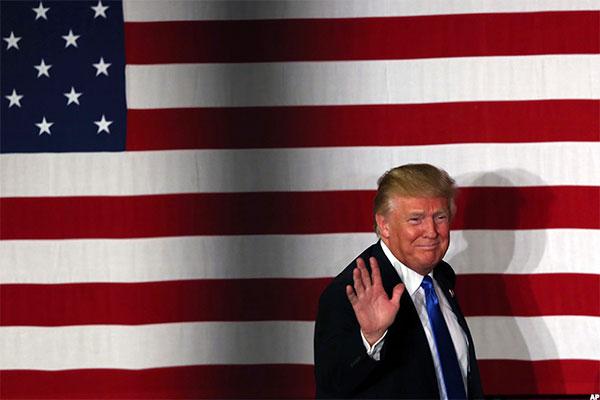 Editor's note: This story was originally published at the start of the Republican National Convention in July. With Donald Trump having been elected president, it's worth taking another look at where you should be investing when he arrives at the White House. Also, check out what Donald Trump's policies would mean for the U.S. economy.
Donald Trump's election to the presidency rocked global markets, sending stocks in the U.S. and abroad plunging as investors fled to safe havens like gold. Despite the initial pullback, there are ways to play the markets under a President Trump.
We've put together a portfolio of 15 stocks experts think should do well with the real estate magnate in the White House, based largely on his stated policies and proposals on the campaign trail.
Here is a list of stock ideas moving forward. We've included a...
More