As the FX markets came to life last night after a tense weekend in the middle east, it is clear that anxiety about the Saudi Riyal is at the forefront.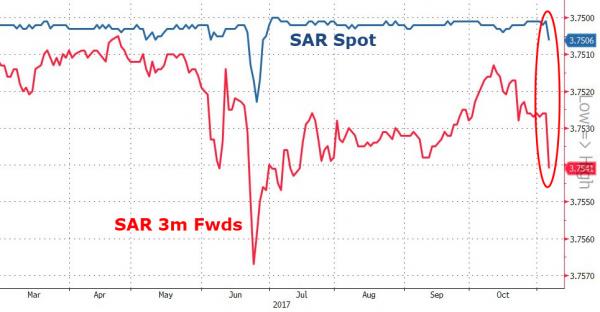 Forward bets on devaluation/depegging surged most in 7 months as shares in bin-Talal's Kingdom Holdings continued their slide to the lowest since Dec 2011.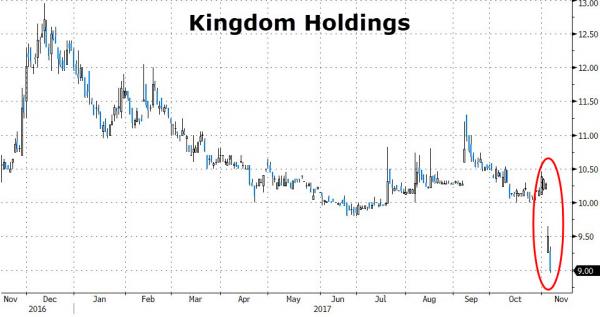 The round-up risks overwhelming local and foreign investors struggling to get their heads around the rapid changes shaking the kingdom, but for the second day in a row, any selling was met by instant panic-buying as we suggest Saudi's very own Plunge Protection Team stepped in...