Kroger's revenue and earnings per share (EPS) are expected to expand 6% and 10%, respectively, YoY.
Expect management discourse on Kroger's organic food initiatives.
Expect analyst questions regarding the economy and competition.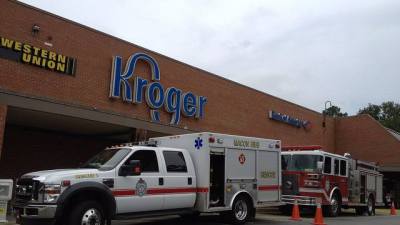 Kroger (NYSE:KR) Q1 2016 earnings are expected to be announced on Thursday, June 16. Analysts expect the company to report earnings per share (EPS) of $0.69 on revenue of $34.85 billion, according to Yahoo! Finance. This would represent a 10% YoY increase in earnings and a 6% YoY increase in revenue. However, a three year run up in stock price (up until this year) along with macroeconomic and competitive pressures leaves some in the financial community wondering about any near-term price appreciation potential. With that said, let's examine a few things that investors should expect when the management reports its earnings next week.
Organic food offense
Expect Kroger's management to discuss its organic and healthy food strategies. People increasingly consume food and beverages with the "organic" label as consumers perceive health benefits from the product line. Conventional wisdom holds that increasing health...
More