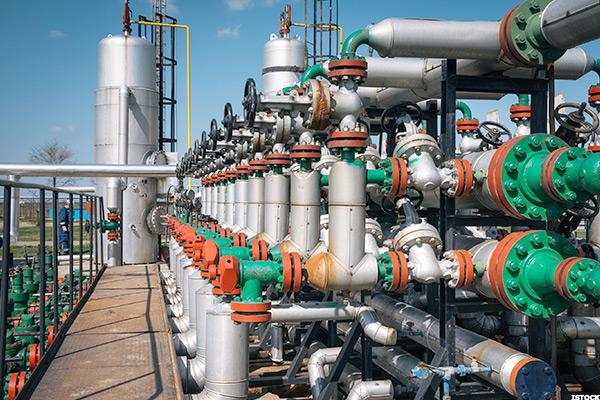 NEW YORK (TheStreet) -- Shares of Williams Cos. (WMB) were falling in after-hours trading on Thursday as Enterprise Products Partners (EPD) said it is withdrawing a takeover bid for the Tulsa, OK-based energy infrastructure company.
Enterprise said in a statement that there was a "lack of engagement from Williams" and a result felt there was "no actionable path forward toward an agreement."
"While we are disappointed, we will maintain our financial discipline as we pursue future growth opportunities for the partnership," said Enterprise CEO A.J. "Jim" Teague in a statement.
Last month, Williams Cos. rejected Enterprise's takeover offer.
Enterprise is a Houston-based natural gas and crude oil pipeline company.
Shares of Enterprise were flat in after-hours trading on Thursday.
The markets may be unpredictable, but Jim Cramer can show you how to navigate it like a pro. Follow his blue-chip...
More