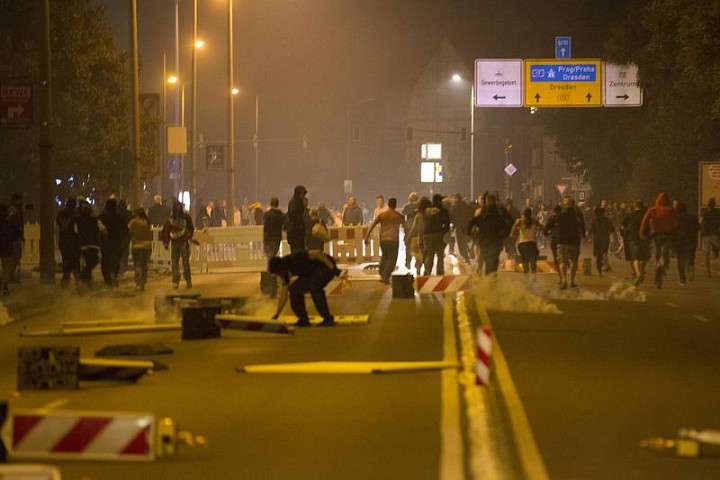 By Madeline Chambers
BERLIN (Reuters) - Germany's interior minister led calls on Sunday for a crackdown on right wing militants and racists after a second night of scuffles between protesters and police outside a refugee shelter in the eastern German town of Heidenau.
Just one day after 31 police officers were hurt in violent protests against the asylum seekers, a Reuters photographer on Saturday night saw some 200 mostly drunk militants in Heidenau throwing fireworks and bottles at police.
Some shouted "Heil Hitler".
As Europe struggles with an influx of migrants fleeing war in countries such as Syria and Iraq, German...
More