Today we turn our attention from the sexy to the stable. We're abandoning tech stocks for telecoms. The reason lies in large part with how drastically oversold the entire telecom space has become. Stocks like AT&T Inc (NYSE:T) and Verizon (NYSE:VZ) have been plumbing the depths for months now. And T stock in specific has gotten so beaten down that my inner contrarian is beginning to perk up.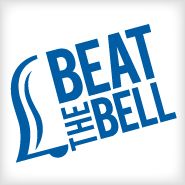 What initially captured my attention was the persistent weakness in the Consumer Staples Sector SPDR (ETF) (NYSEARCA:XLP).
Telecoms and staples are birds of a feather. XLP is down six straight weeks, joining retail and energy in the basket of undesirables. But with the 200-day moving average looming close (not shown), the time for some reversion may finally be at hand.
Meanwhile, AT&T stock has been all sorts of ugly. The telecom titan is down 15% year-to-date. It appears rising rates are taking a toll on the notorious dividend payer. The price drop has lifted its dividend yield to an impressive...
More