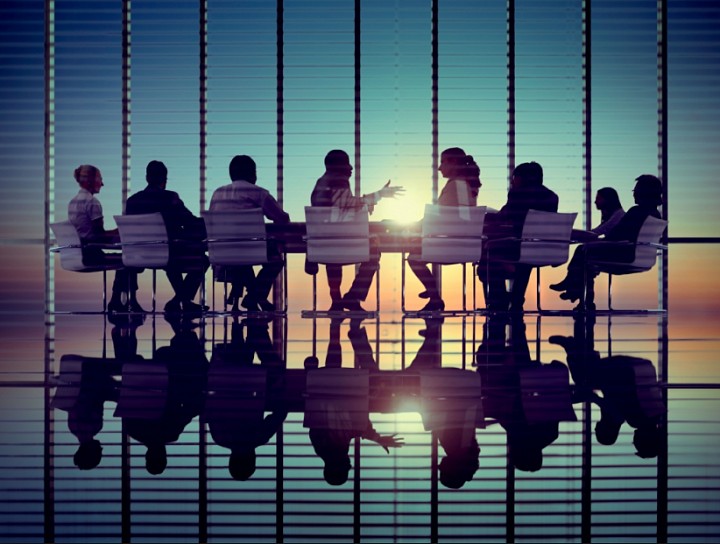 Scott Kapnick, the founder and CEO of Highbridge Capital Management LLC, has made some decisive moves to his portfolio. The most recent 13-F filings show that the hedge fund has ramped up the holdings of Time Warner Inc. (NYSE: TWX) and Allergan plc (NYSE: AGN) while pulling away from Alibaba Group Holding Ltd (NYSE: BABA).
According to the financial accountability engine TipRanks.com, the $6.68 billion portfolio run by Kapnick has gained just 26.3% since June 2013. The fund's 4.66% three-year annualized return as well as 9.17% average return over the last 12 months has been quite underwhelming. Kapnick is currently ranked at #148 out of 203 Hedge Funds on TipRanks.
Highbridge Capital Management is a global leading alternative investment and asset management organization. Before launching the fund in 2007, Scott had worked at the Goldman Sachs Group. He received his bachelor's degree, magna cum laude, from Williams College and holds a combined J.D./master's degree from the University of Chicago.
Let us now take a closer look at where the hedge-fund guru is hedging his bets and doling out his dollars in the third quarter.
Time Warner Inc. (NYSE:TWX)
In the third quarter, Kapnick built up the fund's holding in Time Warner by 15.46%. The total portfolio value of TWX is now over $57 million. Since the last filing, the American multinational mass media and entertainment conglomerate has plummeted by more than 14%.
The Justice Department had sued to block AT&T's $85 billion merger deal with Time Warner, calling it an "illegal" combination that harms consumers and stifles innovation. Reacting to the news, Wells Fargo analyst Marci Ryvicker and Barclays analyst Kannan Venkateshwar have lowered their price target for TWX.
Meanwhile, Alan Gould from Rosenblatt Securities maintains an opposing view regarding the news. He sees two possible outcomes from the impending legal battle, each of which would result in higher Time Warner valuation. In the first, AT&T defends its case and buys Time Warner at its $103 offer price. In the event that AT&T doesn't satisfy regulatory concerns before the deal's April 22 termination date, Gould said he expects Time Warner to pursue a $7 billion share buyback and see its stock organically rise to the mid-$90s.
Many analysts seem content with watching TWX from the sidelines with 11 analysts giving the company a Hold rating while 3 analysts have a Buy rating. Overall, the analyst price target for the stock is $100.73, representing a 12.47% upside from current levels.
Allergan plc (NYSE:AGN)
Kapnick increased his holdings in Allergan by a massive 960.41% for Q3. This translates to a total value of $43.47 million. Since the last filing, the biotech giant has declined by 16.17%.
AGN's Q3 results had beat earnings estimate while revenue remained in-line. Following the Q3 numbers, Credit Suisse analyst Vamil Divan lowered his price target for Allergan to $224.
On November 3, TIAA-CREF filed suit against Allergan, alleging Allergan made misleading statements regarding its alleged participation in a generic drug price-fixing conspiracy. This conspiracy is currently being investigated by Congress, the Department of Justice's Antitrust Division, and 45 state Attorneys General. In a note to investors, Wells Fargo senior analyst David Maris wrote, "this will not be the last, and similar suits may be filed charging other generic companies involved in the price-fixing investigation." However, he maintained his Buy rating on the stock, calling it "a top-tier organization with a great pipeline."
Out of 13 analysts polled by TipRanks in the last 3 months, 9 are bullish on Allergan while 4 remains sidelined. With a return potential of nearly 37%, the stock's consensus target price stands at $233.75.
Alibaba Group Holding Ltd (NYSE:BABA)
Highbridge Capital Management LLC moved against the generally bullish sentiment towards BABA by slashing its holding by a whopping 84.57% in the last quarter. Following the cut, the fund's remaining Alibaba position stands at $41.05 million. The stock has made an 8.85% gain since the last filing.
The e-commerce player is currently a favorite due to the immensely successful Single's day. This year's $25.4 billion haul was a +39% year-over-year surge.
Reacting to Alibaba's Singles Day performance, Baird analyst Colin Sebastian noted that it bodes well for BABA's Q3 results and spotlights its data advantage to drive omni-channel growth. Sebastian reiterated his Outperform rating and $210 price target on Alibaba shares.
According to TipRanks, there is a Strong Buy consensus with all 18 analysts tracking the stock taking a buy position. The average analyst price target for BABA is $209.50 which suggests big upside of 9.74% from the current price.
TipRanks tracks and ranks over 200 hedge fund managers. Follow the quarterly activity of the Top 25 hedge fund managers with the best portfolio performance to maximize your own returns.
The post Ex-Goldman Head Scott Kapnick Trades Time Warner; Allergan; Alibaba appeared first on TipRanks Blog.