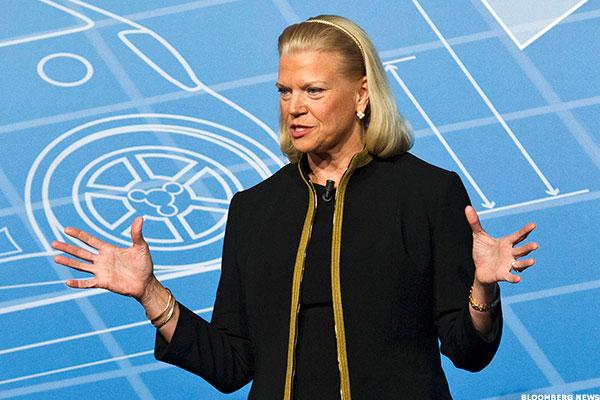 Editors' pick: Originally published Nov. 15.
Corrects amount of IBM's cash and marketable securities to $10 billion in the U.S. and overseas from $61 billion.
IBM's (IBM) Virginia Rometty told Donald Trump that her company will support the efforts of a Trump administration and Congress to pass tax reform early in 2017, in an open letter to him published on Tuesday afternoon.
The 59-year-old chief executive penned a letter to the president-elect congratulating him on his victory and laying out ideas she believes "will help achieve the aspiration [he] articulated and that can advance a national agenda in a time of profound change." She outlined her thoughts on a litany of issues, ranging from job creation to healthcare, tax reform and veterans, offering up her suggestions as "ways we can work together to achieve prosperity that is broadly shared in our society."
Many of the issues addressed by Rometty's line up with IBM's stated positions on a variety of political issues.
"IBM supports your proposal to make American's tax system more competitive," she wrote. Trump has proposed reducing the business tax rate to 15% from 35% and enacting a repatriation holiday for corporations holding assets abroad to bring them back to the United States at a 10% rate.
"Many billions of dollars of American companies' earnings do not come home because of an...
More