Rolls-Royce Holdings PLC on Thursday said it may cut its dividend and warned that its earnings outlook for this year and next had weakened.
The company said that earnings this year would be at the low end of its guidance and that profit next year would be GBP650 million ($988.8 million) lower than it expected, without stating its projection.
Full-year underlying pretax profit, a measure that excludes some costs, is now expected to be at the low end of its GBP1.33 billion and GBP1.48 billion range.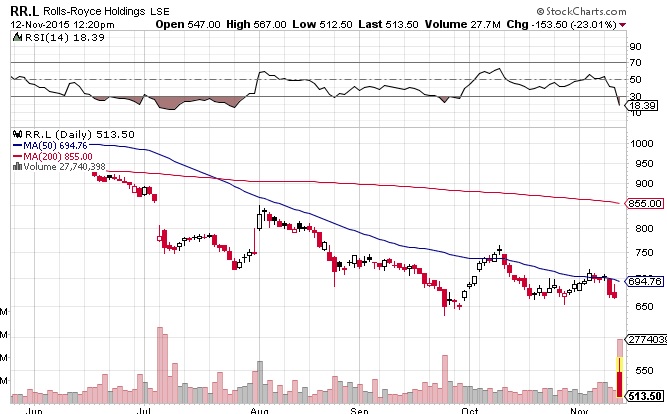 What are your opinions on the company's stock?