The Bank of the Ozarks (OZRK) remains one of the most aggressive regional banks in a period where most financials are shrinking. The small Arkansas based bank has made 15 acquisitions in the last few years providing the ability for easy growth going forward. After completing two more deals, the branch total will growth nearly 50% and greatly increase the presence in Florida. 
One of the best ways to grow in the next decade is taking market share as the regional bank can use the increased size and scale to grow the deposit base. The bank has 4% of the offices in the 7 key states in the South, but Bank of the Ozarks only has 1% of the deposits.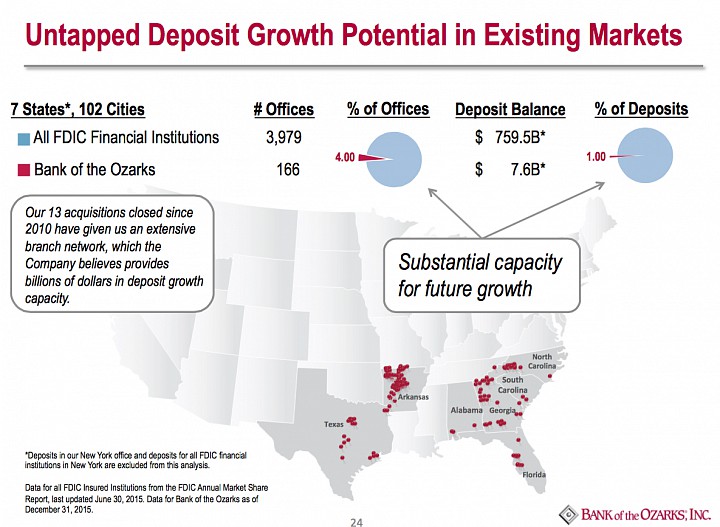 The stock only trades at 13.5x forward EPS estimates though the bank consistently grows earnings in the 20% range. The story isn't perfect, but the valuation is attractive. 
Disclosure: No position