Vladimir Putin's Russia has barred a lot of things in recent years. Some of the restrictions alarm human rights watchers, while others are more amusing to outside observers.
'Gay propaganda'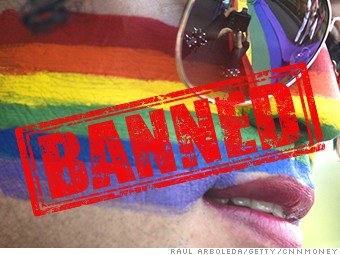 "Propaganda of nontraditional sexual relations around minors" is illegal in Russia. In practice, that means anyone campaigning for LGBT rights or equating straight and gay relationships can be prosecuted.
Human Rights Watch described the anti-gay propaganda law as "a profoundly discriminatory and dangerous bill that is bound to worsen homophobia in Russia."
http://money.cnn.com/gallery/news/2015/08/19/banned-in-russi...