Chinese President Xi Jinping topped US President Barack Obama to take the second place amongst 50 people in Bloomberg's 5th annual Market Most Influential Ranking. As Xinhua notes, according to Bloomberg, the world is waiting for Xi and the Communist Party of China to steer the world's second largest economy through turmoil. Xi, however, lost out on the "most" influential position to the diminutive Federal Reserve Chairwoman Janet Yellen... which, rather worryingly, exposes the terrifying central-planned reality of our 'utopian' new world order.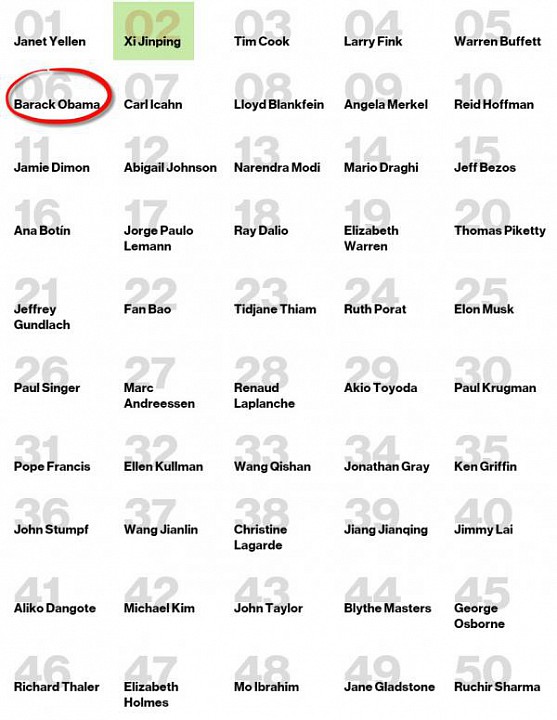 Apple's CEO Tim Cook ranked the third, with Berkshire Hathaway CEO Warren Buffett came the fifth and U.S. President Barack Obama the sixth.
Meanwhile, the number of Chinese people got on the list this year marks a record high. Among them were Bao Fan, Chairman and Chief Executive Officer at China Renaissance (22th); Wang Qishan, the head of the CPC Central Commission for Discipline Inspection (33rd); and Wang Jianlin, Chairman of Wanda Group (37th) - clearly signifying China's growing influence on global markets.