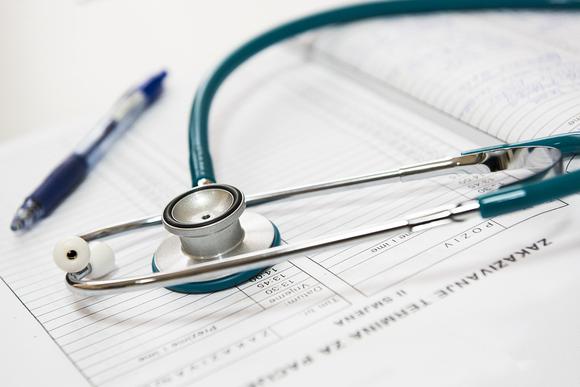 Although healthcare stocks have run into troubled waters in 2016, this group as a whole still holds immense potential for investors that can tolerate some short-term volatility. After all, the main catalysts that have been driving this sector higher over the last five years -- such as the aging populations of most Western countries and record rates of innovation among drugmakers -- haven't exactly gone away.
Armed with this insight, I think risk-tolerant investors may want to consider adding Acadia Pharmaceuticals (NASDAQ:ACAD), Celator Pharmaceuticals (NASDAQ:CPXX) and TransEnterix (NYSEMKT:TRXC) to their portfolios right now. In a nutshell, each of these healthcare stocks has the potential to grow by leaps and bounds over the next few years, as they steadily transform into commercial operations. So, let's take a deeper look into their respective value propositions.
Acadia is banking on its novel Parkinson's disease drug
Acadia has bounced back in a big way after an advisory committee to the FDA voted in favor of approving the company's experimental drug Nuplazid as a treatment for Parkinson's disease psychosis, or PDP, last month.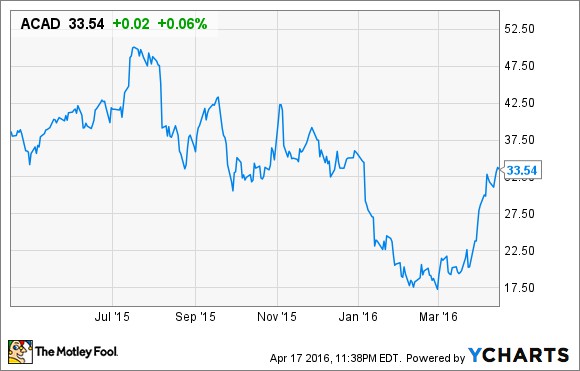 The long and short of it is that Nuplazid offers a jaw-dropping long-term value proposition for shareholders. While considerable debate exists over Nuplazid's peak sales potential, the fact remains that the Parkinson's disease market is enormous, with over 1 million Americans currently afflicted with the disease and another 9 million patients in ex-U.S. territories. As PDP occurs in approximately 20% of Parkinson's patients, according to industry experts, Nuplazid clearly has a sizable target market, implying that this experimental drug does indeed harbor megablockbuster potential.
Perhaps the best part is that Nuplazid could end up facing little competition for an extended period of time. If this drug is approved by the FDA and gets a relatively clean label in the process, analysts estimate that Nuplazid could dominate the PDP market for at least the next seven years -- given both the lack of experimental stage drugs under development for this particular indication and the black boxed warnings that come with some of the drugs presently used to treat PDP.
Looking ahead, investors will want to keep an eye out for the FDA's final decision on Nuplazid that's expected no later than May 1, along with the drug's label if approved. But barring any unforeseen even events on the regulatory front, I'm cautiously optimistic that Acadia's shares could surge higher due to the need for new treatment...
More