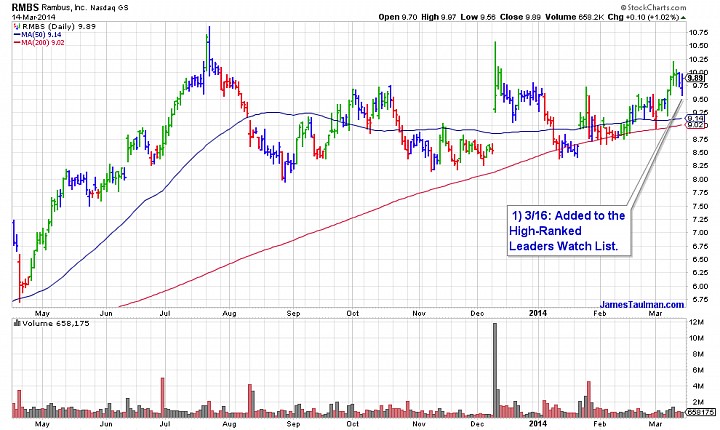 Was just added to the watch list on Sunday. Hails from a very good group. Broke out and triggered our technical buy signal on Tuesday morning as shares traded above our posted TRIGGER PRICE while the volume was clearly on pace to make our posted TRIGGER VOLUME. Sports decent ranks and has very good quarterly earnings comparisons.
As recently noted in this week's Sunday Stock Report: Has built a nice saucer like base and looks poised to now break out. Any trading above our TRIGGER PRICE while volume is at least on pace to be +50% above average, as that would have it flashing our technical buy signal up to the MAX BUY PRICE.
Feel free to email me to get a copy of my just published Sunday Stock Report. It contains detailed trading criteria for RMBS, as well as seven additional leaders. Each of these high-ranked selections are on my current stock watch list.