Just wanted to follow up to
my post about today's inflation data from the UK
. I mentioned how wages have not been able to keep up with inflation in the UK, which puts pressure on households finances and therefore consumer spending (and by extension growth and the recovery).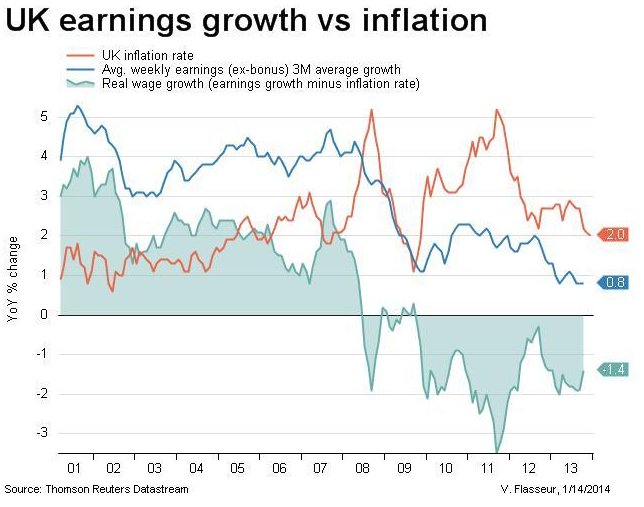 I find it is always better to have a visual representation when describing such a statement and so wanted to share this with you as it shows the point quite clearly and lays bare one of the key challenges facing the UK economy.
This is becoming a political battleground in the UK as well, as the Conservative-Liberal coalition government is pointing to stronger growth while the opposition Labour Party is talking about the "cost of living crisis" which they hope to ride to electoral victory in the next election.