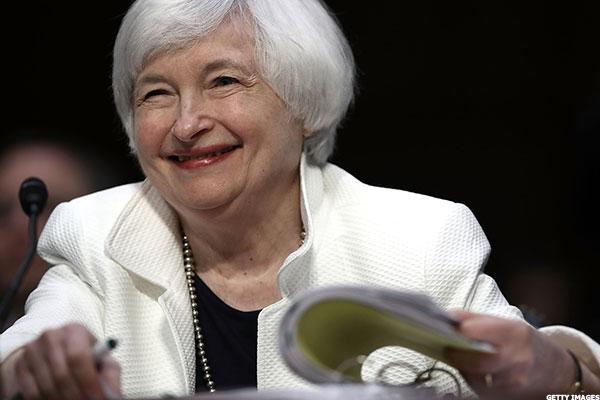 Futures for U.S. markets were upbeat late Thursday after the Federal Reserve offered a mild yet upbeat report on the economy that has most pundits now expecting a rate increase in December.
The Dow Jones Industrial Average was up 0.11%, the S&P 500 0.14% and Nasdaq 0.03% at 10:00 p.m. EDT.
The futures point to a higher opening Thursday as investors work through a mixed day of earnings with tech stocks like NXP Semiconductors and Groupon warming...
More