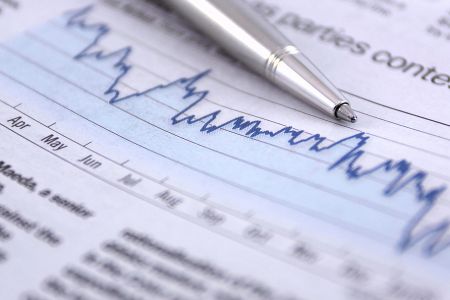 Transportation and Software & Services industries enter period of seasonal strength today.
**NEW** As part of the ongoing process to offer new and up-to-date information regarding seasonal and technical investing, we are adding a section to the daily reports that details the stocks that are entering their period of seasonal strength, based on average historical start dates.   Stocks highlighted are for information purposes only and should not be considered as advice to purchase or to sell mentioned securities.   As always, the use of technical and fundamental analysis is encouraged in order to fine tune entry and exit points to average seasonal trends.
Stocks Entering Period of Seasonal Strength Today: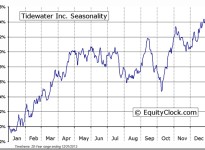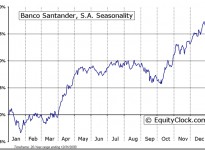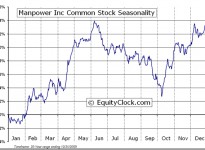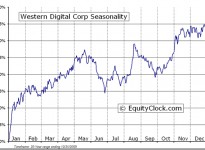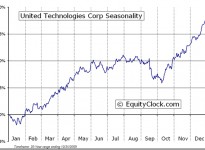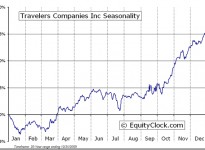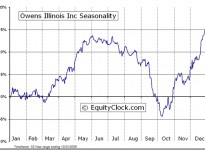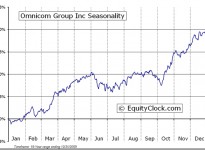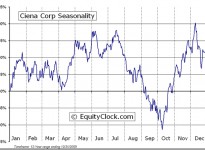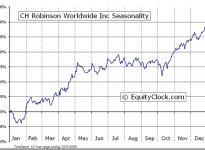 The Markets
No commentary will be offered today.  I will be on BNN's Market Call Tonight today at 6:00pm taking your calls on Technical Analysis and Seasonal Investing.  CALL TOLL-FREE 1-855-326-6266,  EMAIL marketcall@bnn.ca,  or TWEET @MarketCall  Be sure to send in your video questions for priority response on air.
Sectors and Industries entering their period of seasonal strength: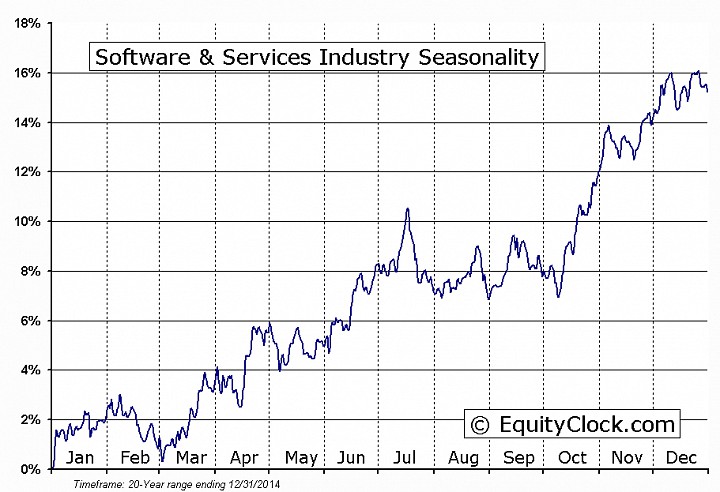 S5SFTW Index Relative to the S&P 500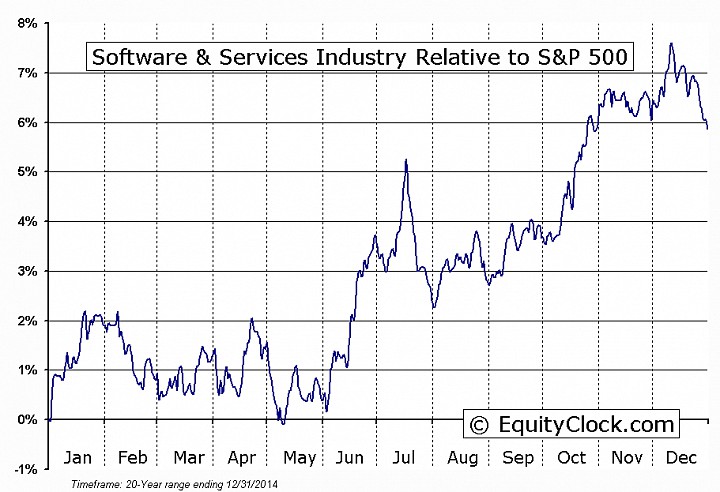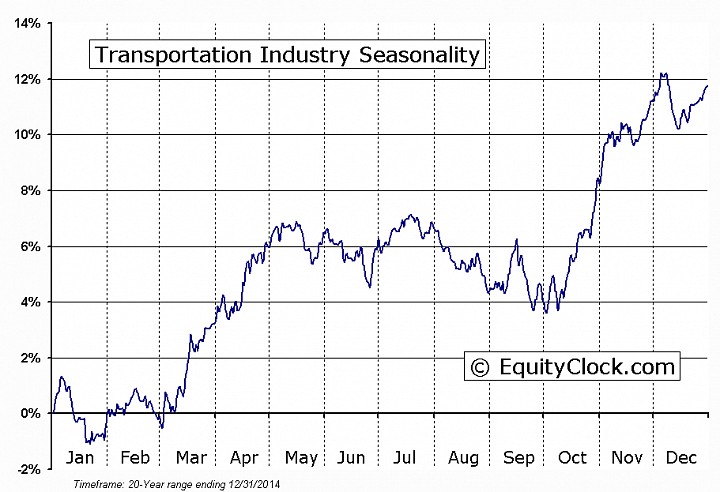 S5TRAN Index Relative to the S&P 500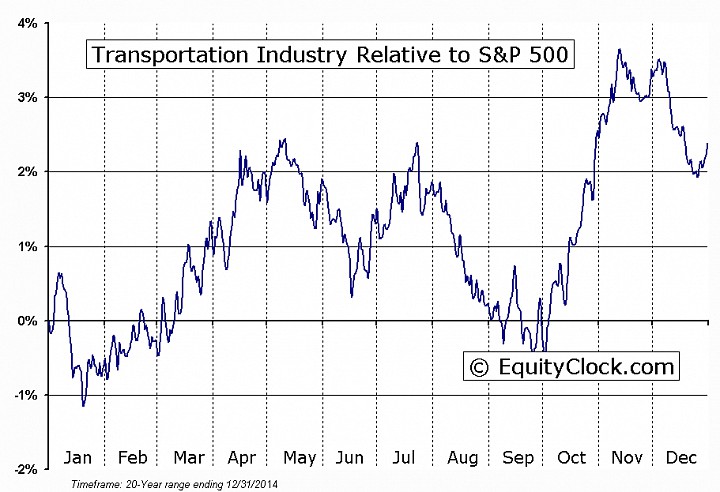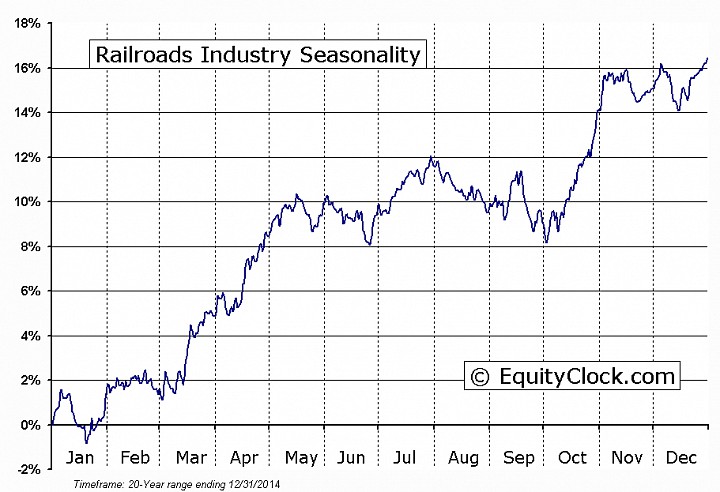 S5RAIL Index Relative to the S&P 500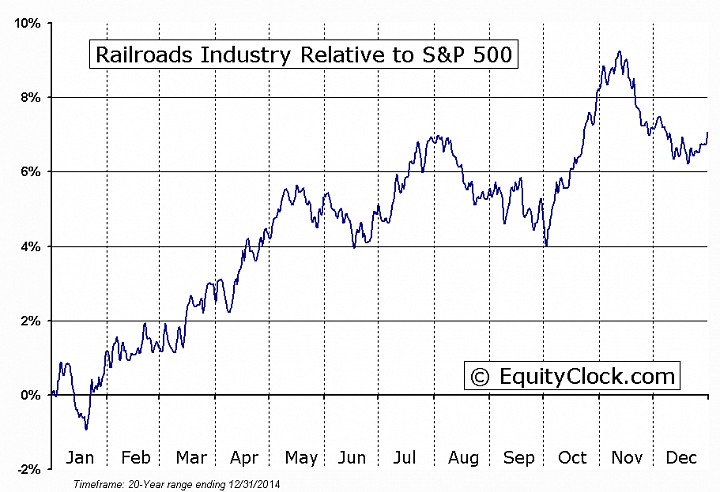 Seasonal charts of companies reporting earnings today:
No significant earnings reports expected today
S&P 500 Index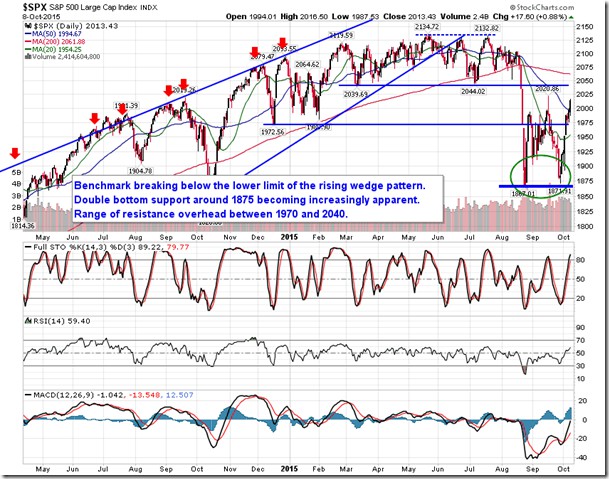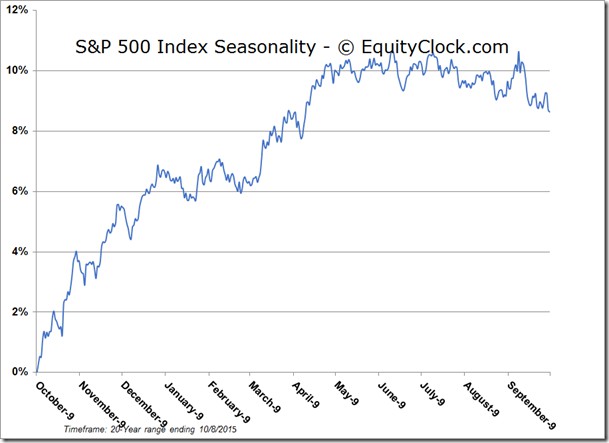 TSE Composite