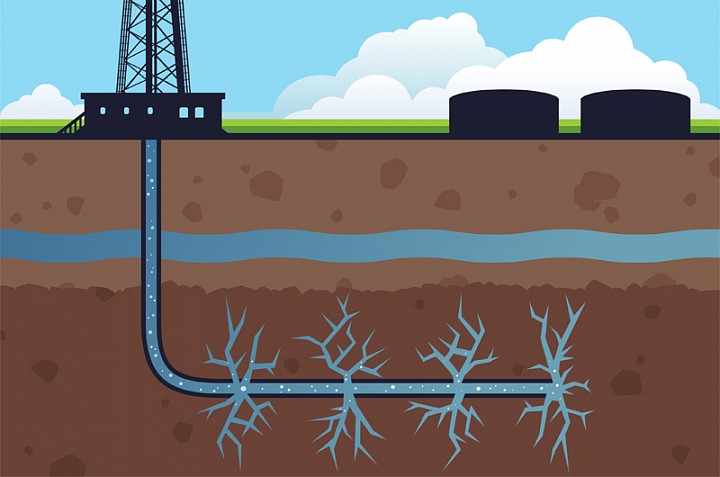 (Image Source: The Texas Tribune) 
Energy is one of the most important industries, without energy modern life is not possible. The question is, where is tomorrow's energy going to come from. Oil is become more expensive and the prices are affected by world wide conflicts. Both the United States and Canada has been taking advantage of their own supply of natural gas. Is natural gas the future? Maybe in the short term, scientists are still trying to find ways to produce and consume energy without harming the natural environment.
If you feel that natural gas is a good investment, here are some investments you should consider according to Justin Kuepper of Commodity HQ:
1. Market Vectors Unconventional Oil & Gas ETF (NYSEArca: FRAK) - this is an exchange traded fund that only trades companies in that industry.
2. Halliburton Company (NYSE:HAL) - Halliburton is the leader in the fracking industry. It is currently trading 23 times earnings.
3. Exxon Mobile (NYSE:XOM) - The largest company by market capitalization. Most investors regard Exxon as a safe company with a strong balance sheet. In addition this Exxon provides a nice dividend yield of 2.90%.
4. Nuverra Environmental Solutions (NYSE:NES) - This company specializes in clean and recycling frack water.  
What do you guys think about these four companies? Are they a good investment? Or maybe you believe that fracking is not the future. Discuss.