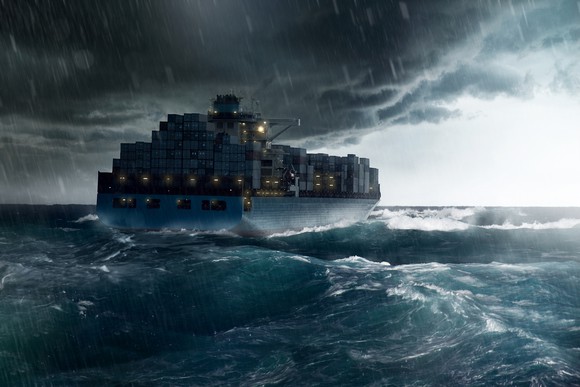 What happened
August was an awful month for investors in Textainer Group Holdings Limited (NYSE:TGH), with the stock dropping 21.8%. Driving that decline was another weak quarter, the company's second dividend cut in a year, and growing concerns surrounding credit quality in the sector.
So what
Textainer Group Holdings' second-quarter report was just awful. Lease rental income slumped 6.3% year over year, while adjusted net income plunged an unnerving 92.4% to $3 million, or $0.05 per share. That said, the company did record $19.5 million of container impairments after writing down its inventory of containers that are for sale. Without that writedown, its adjusted earnings would have been $21.8 million, or $0.38 per share. Still, that's well below the year-ago period.
Driving the decline in revenue and earnings is the sluggish global trade market, which is weighing on both container prices and container lease rates. While there were some positive signs in the market during the...
More