Invest with Confidence. Are you a financial professional? Stay on top of your portfolio with Benzinga Pro's real-time newsfeed and alerts and never miss a headline again.
Don't miss the chance to try it FREE today.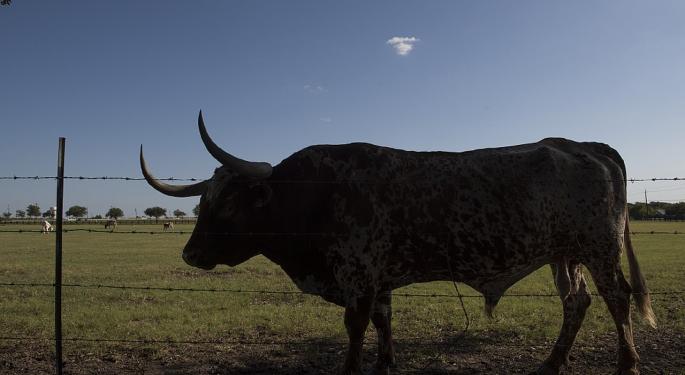 The cover story in this weekend's Barron's offers the results of the latest Big Money Poll.
See what the favorite stock is of the money managers surveyed, and who they think will be the next U.S. president.
Also check out the latest Barron's special monthly report on alternative investments.
The latest Big Money Poll shows that investment pros have turned far less optimistic, according to this week's cover story in Barron's. Find out how much they think the Dow will rise this year, who will be elected president and what their favorite stock is now.
"Barron's Big Money Poll: The Pros Turn Cautious" by Jack Willoughby indicates the respondents of the spring Big Money Poll may be the least bullish they have been in the 20-year history of the poll. Most managers see only a modest rise in stock prices this year, possibly punctuated by a dramatic, though temporary, setback. They also see value stocks gaining a decisive edge over growth-oriented ones. Their favorites this time around include Apple Inc. AAPL 0.27% and Exxon Mobil Corporation XOM 0.85%.
According to one money manager quoted in the article, "We're in an environment of modest returns dictated by high valuations in stocks and record-low interest rates. The math tells you that it's hard to generate returns at these levels." Adds another, "If you can eke out a 5 percent return and a 2 percent dividend yield, that's good. With zero-percent interest rates, people have to moderate expectations. "
And despite being a Republican-leaning crowd, some two-thirds of the participants predict that Hillary Clinton will be the next U.S. president, says the article.
Barron's conducts the Big Money poll each spring and fall. The latest survey drew responses from 110 money managers across the country, ranging from some of the largest public pension funds to smaller investment boutiques.
Also see which stocks the survey respondents think are most overvalued, whether they see value in the oil patch now, what to expect from the Federal Reserve for the rest of the year, where gross domestic product and corporate earnings are headed, and what they think are the prospects for Europe and emerging markets.
Related Link: http://www.benzinga.com/news/16/04/7875869/barrons-picks-and...">Barron's Picks And Pans: Marriott, Mohawk, Tyler Technologies And More
Other Feature Stories
Check out the latest special monthly report on alternative investments and discover some real alternatives to the multi-alternative mutual funds that are supposed to diversify your portfolio with an array of hedge fund strategies but are plagued by high costs and poor execution. Also find out about the basic risk management without the sacrifice strategy that animates the Swan Defined Risk mutual fund, a fund for all seasons.
In addition, see what Barron's feels are the prospects for Marriott International Inc MAR 2.48%, as its acquisition of Starwood Hotels & Resorts Worldwide Inc HOT 1.89% makes it the world's leading lodging company, Mohawk Industries, Inc. MHK 0.29% with its earnings on the rise and Tyler Technologies, Inc. TYL 1.52% and its software that makes local governments more efficient.
Disclosure: At the time of this writing, the author had no position in the mentioned equities.
© 2016 Benzinga.com. Benzinga does not provide investment advice. All rights reserved.