Allergan Inc. (AGN) isn't currently in active talks to acquire Salix (SLXP) Pharmaceuticals Ltd., people with knowledge of the matter said, though the drugmakers have discussed a deal.
Allergan, seeking to stave off a hostile bid from Valeant Pharmaceuticals International Inc. (VRX), approached Salix about buying the drugmaker in recent months, the people said, asking not to be identified discussing private information. With talks between the two sides now dormant, Allergan continues to explore other options, one of the people said. The discussions could also be revived, the person said.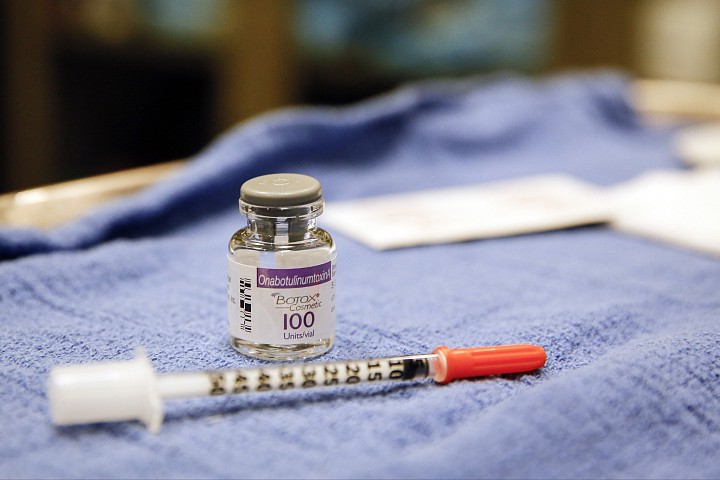 Valeant teamed up with activist investor Bill Ackman's Pershing Square Capital Management LP in April to make a $54 billion cash and stock offer for Allergan, which the target has rebuffed. Valeant has raised its offer twice, recently to $72 in cash and 0.83 of its own shares for each Allergan share.
Buying a sizable competitor could help Allergan defend itself against Valeant by making it a much more expensive target. Chief Executive Officer David Pyott said last month that the company is seeking acquisitions and "has a lot of options."
An Allergan acquisition of Salix, which has a market capitalization of about $10 billion, would force Valeant to borrow more money or offer more shares to make the deal happen. Valeant CEO Michael Pearson said last month that a deal could "force us to walk," during an interview on Bloomberg Television.
Deal Breaker
"I don't see Valeant buying Allergan if Allergan buys something significant. It would get too expensive" said Ronny Gal, an analyst with Sanford C. Bernstein in New York. "Pyott spent 20 years building the company and he doesn't want to see Valeant come in, layoff workers and just cut costs."
Representatives for Allergan, Salix and Valeant declined to comment.
Allergan, up 47 percent this year, ended trading yesterday at $163.13 a share, giving it a market value of about $50 billion. Salix, which is in the middle of its own merger with a unit of Italian drugmaker Cosmo Pharmaceuticals SpA, is up 75 percent this year.
The Wall Street Journal on Aug 19. reported that Allergan had approached Salix, pushing shares of the company and rival Jazz Pharmaceuticals Plc (JAZZ) higher.
As part of the Cosmo deal, Salix agreed to acquire the patents of three gastrointestinal drugs from Cosmo for $2.7 billion in stock. The deal, which has not closed, was structured to allow Salix to merge with the Irish unit of Cosmo and move its tax domicile there.
Acquiring an overseas rival using stock is called a tax inversion deal because it changes allows the acquiring company to use the target's tax rate on overseas income and any cash brought back to the U.S. The U.S. has a 35 percent corporate tax rate while Ireland's is 12.5 percent.
Special Vote
Any deal that leads Allergan's tax domicile overseas would require a shareholder vote and "would have to be a very compelling strategic transaction to make sure we got the right number of votes," Pyott said last month.
Ackman has already called a special meeting to vote on some Allergan board members and replace them with new directors who might favor the Valeant deal. Allergan has put off holding the vote until at least November.
In the meantime, Valeant's shares have fallen 10 percent since the company on July 31 cut its 2014 and 2015 earnings outlook, lowering the value of its cash-and-stock offer.