Microsoft has posted mixed FQ3 results with in-line revenue but lower-than-expected earnings.
Microsoft's cloud is growing slower than expectations while its hardware division is ailing due to weak console and phone sales.
The two segments could, however, improve in the coming quarters.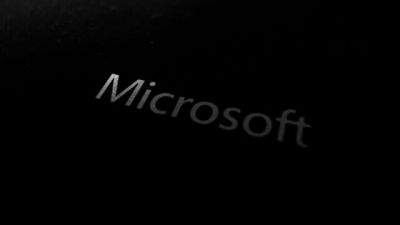 Microsoft (NASDAQ:MSFT) has posted mixed FQ3 results and issued a weak FQ4 guidance during its latest earnings call. Microsoft reported non-GAAP revenue of $22.1B, up 1.7% Y/Y and in-line with the Wall Street consensus but non-GAAP EPS of $0.62 came in $0.02 below analysts' estimates.
Net profit for the quarter dropped 25% Y/Y to $3.76B. Microsoft blamed a higher-than-expected tax expense due to a changing geographic mix for the earnings shortfall. Microsoft had guided for non-GAAP tax rate of 20% but actual tax rate for the quarter was 24% resulting in a $0.04 EPS hit. This implies that Microsoft's earnings would have topped estimates had tax rates remained within the predicted range.
Also read: Microsoft Willing To Lend A Helping Hand In Yahoo Sale
On a GAAP basis, Microsoft's revenue came in at $20.5B, down 5.5% compared to a year ago. Microsoft blamed the lackluster non-GAAP revenue on the multiyear PC market slump and currency headwinds.
Segment Performance
Microsoft's segment performance was mixed with the pivotal cloud posting slower-than-expected growth while its PC division performed better than the market. Meanwhile, Microsoft announced that commercial cloud annualized revenue run rate had exceeded $10B, up from $9.4B in the previous quarter.
Intelligent Cloud (server products, Azure, and enterprise mobility)--revenue was up 3% (up 8% in constant currency) to $6.1B. The segment's operating profit plummeted 14% to $2.2B.
Server products and cloud service revenue grew 5% in constant currency. Azure revenue was up 120% Y/Y in constant currency while enterprise mobility customers more than doubled to 27k.
More Personal Computing (Windows, hardware, and Bing)--revenue grew just 1% (up 3% in constant currency) to $9.5B. The segment's operating profit, however, performed much better after increasing 57% to $1.65B.
Windows OEM revenue outperformed the market after declining 2% in constant currency with Microsoft attributing this to a favorable consumer product mix (consumers buying more high-end Windows products). Surface revenue was up 61% in...
More