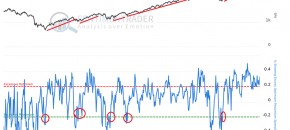 I implement these "seasonality" charts as they have been a great framework into all of my trading/investing technical analysis. Seasonality charts are constructed from the past thirty years of historical data.
I implement them as "contrarian indicators". The "extreme bullishness" is perceived as bearish and the "extreme bearishness" is perceived as bullish!
In the chart below, it displays the spread between the percentage of bulls and percentage of bears rather than just looking at bulls or bears in 'isolation'. Many deeper internals of the BIGGER PICTURE of the overall market sentiment become more relevant!
The sentiment consensus scenario seems to be 'lulling' everyone to become "extremely bullish" which is a FLASHING RED WARNING SIGNAL.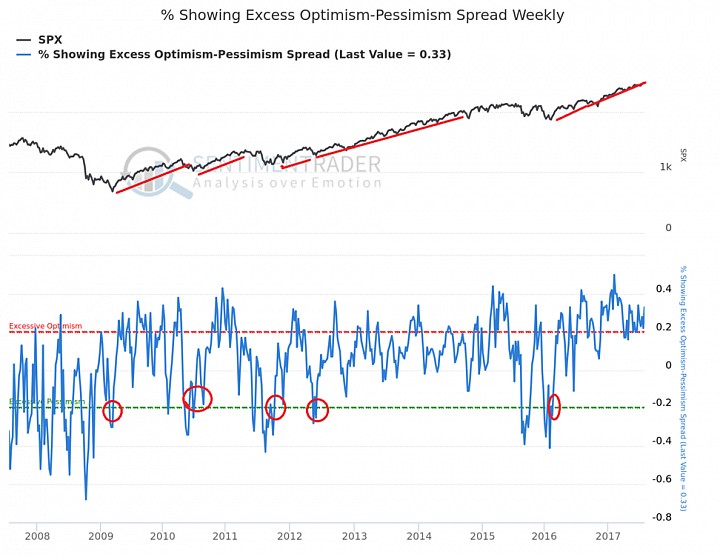 The chart below displays only the total put/call ratio to provide the most comprehensive view of options sentiment. A high put/call ratio indicates "negative sentiment".
Latest Value(s):
Last Reading: 0.33: JULY 28th, 2017
Extreme Values:
Excessive Optimism: 0.2
Excessive Pessimism: -0.2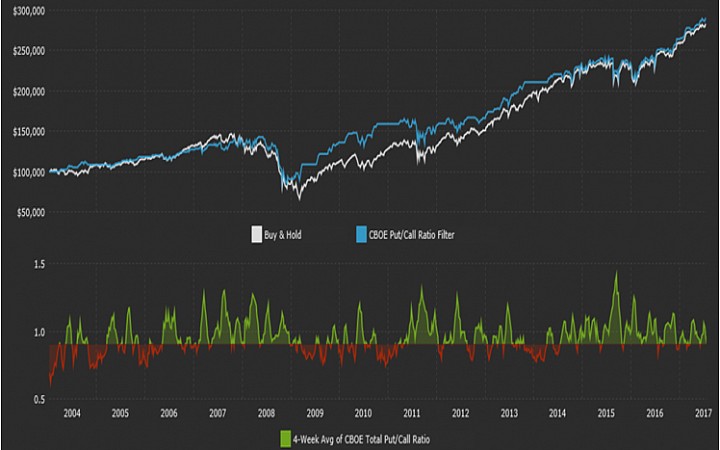 The Rule:
If the 4-week average of the CBOE total put/call ratio is less than or equal to 0.90 (indicating optimism), you should be out of the market!
Seasonal trends are extremely helpful in identifying typical supply/demand patterns or even new trend changes. These are self-reinforcement patterns that have emerged over time and can be taken advantage of over the years as they have proven to be highly reliable. I use 'seasonality' as a secondary concern for any analysis.
"Bull markets are born on pessimism, grown on skepticism, mature on optimism and die on euphoria." -John Templeton
Is The...
More