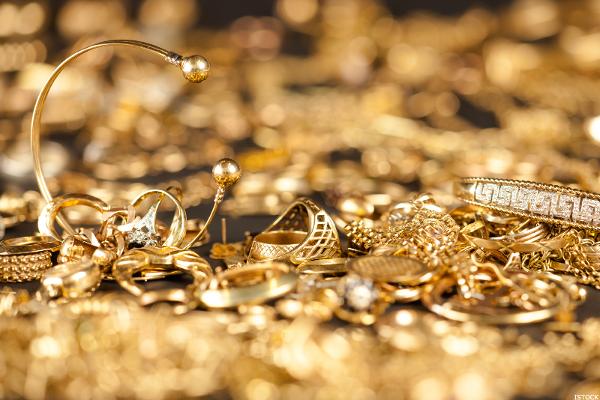 NEW YORK (TheStreet) -- Shares of Goldcorp (GG) are decreasing 0.56% to $19.51 early Friday afternoon as gold prices trade in the red.
For August delivery, gold is declining 0.58% to $1,354.10 per ounce on the COMEX this afternoon.
Gold prices are down today after a closely watched jobs report showed the U.S. added 287,000 jobs in June, the biggest increase since October, Reuters reports.
A solid jobs reports could prompt the Federal Reserve to raise interest rates this year.
The non-interest paying metal struggles to compete with assets that bear a yield when interest rates are...
More