Did you miss "Mad Money" on CNBC? If so, here are some of Jim Cramer's top takeaways.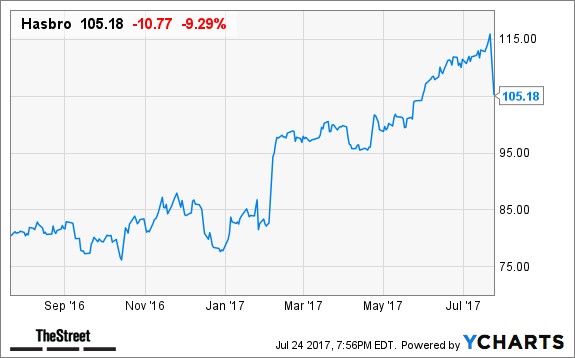 For an "Executive Decision" segment, Cramer spoke with Brian Goldner, chairman and CEO of Hasbro (HAS) , a stock that declined 9.4% on what was otherwise a strong quarter for the company.
Goldner explained that the second-quarter results are always smaller, with their fourth quarter being their most meaningful. That said, Hasbro still expects a strong year as they look forward to new Star Wars and My Little Pony movies in the second half of 2017.
Outside of movie-related merchandise, Hasbro continues to...
More