Before the Fed takes the spotlight, The Bureau of Economic Analysis' released GDP numbers and ADP released private payrolls numbers.  
First, the bad news, GDP growth slowed to 0.1% in the first quarter of 2014.  This is way below the expectation of 1.2% growth.  Obviously most economists will point to the unusually bad winter weather.  There was one bright spot however; Personal Consumption grew 3% which is above expectations of 2%.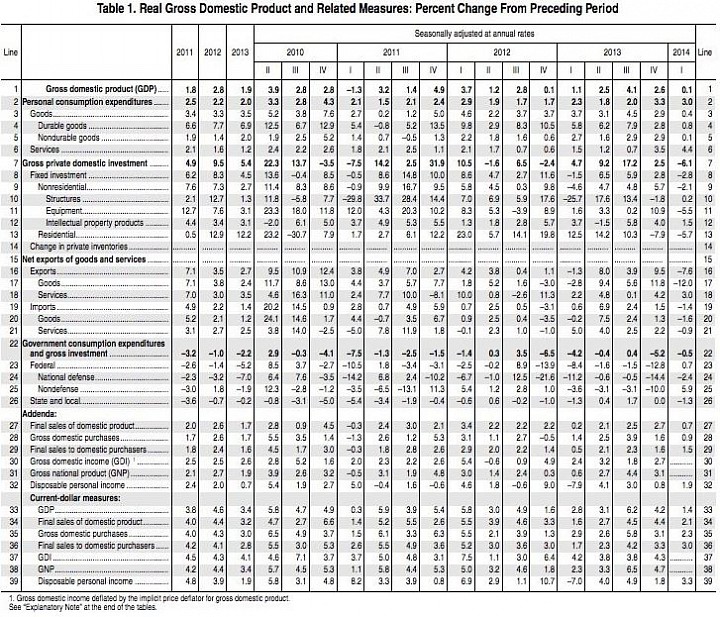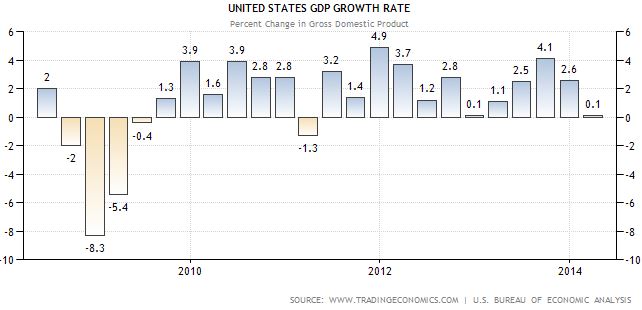 Now the good news, ADP private payrolls were up 220,000 beating expectations of 210,000.  Below are charts of how the numbers broke down.  Friday we will get a better idea of how the job market is doing when the U.S. Bureau of Labor Statistics releases their numbers.