Sprint (S) soared 27% today based on improved numbers including a big improvement in free cash flow. The biggest concern with the recent improvements in the financial position of the wireless company is that the gains are being made as the company basically quits spending on the network. 
For the June quarter, Sprint only spent $900 million on capital expenditures with part of that including leased devices. The company spent $1.4 billion less than the $2.3 billion spent last year. If Sprint had spent the same amounts this FQ1, the adjusted free cash flow would've been negative $1 billion.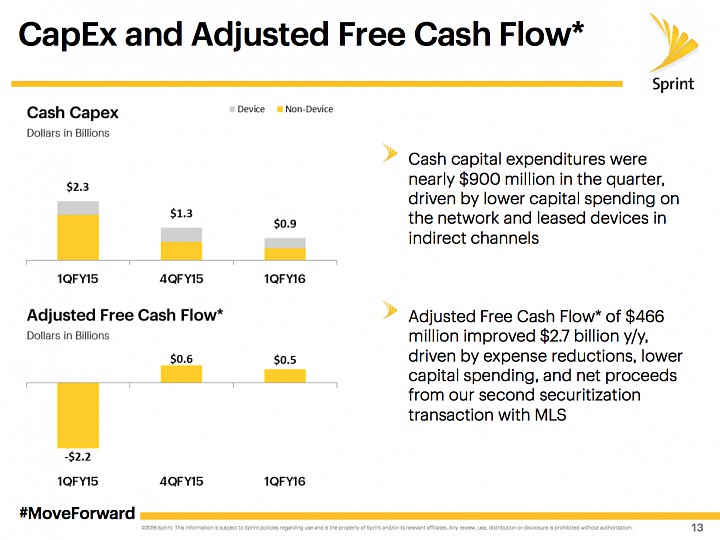 As a comparison, AT&T (T) spent $5.6 billion on capital expenditures for the quarter. In essence, AT&T spent nearly double the projected $3 billion annual goal of Sprint during the last quarter alone.  
Can Sprint really keep up with the wireless giants without spending on the network?
Disclosure: No position