VIX and stocks have decoupled for two weeks now...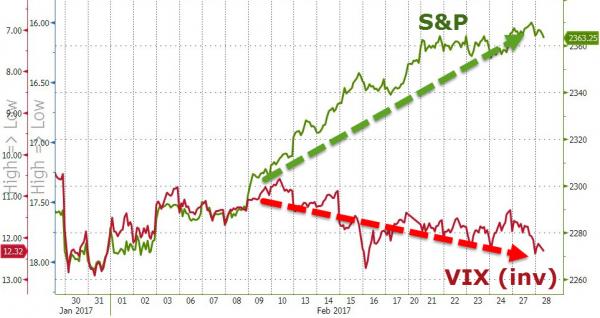 And we note that Catalyst Fund NAV has continued to tumble.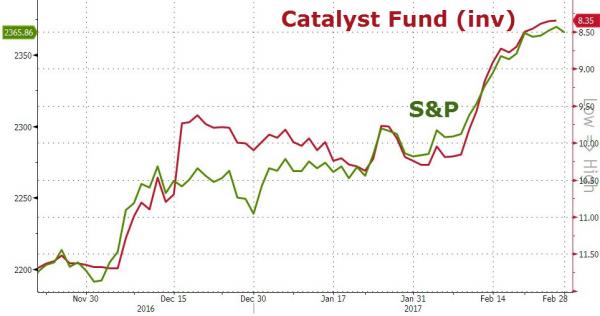 Today's sudden spike in VIX, however, ahead of Trump's big speech tonight, has started to crack The Dow...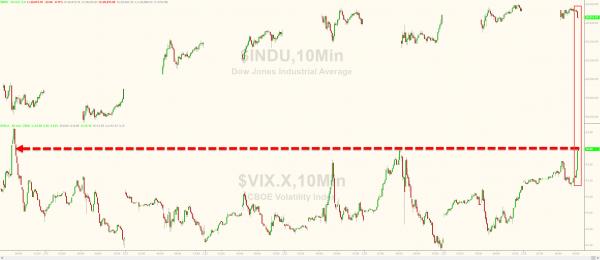 Which just broke back below 20,800...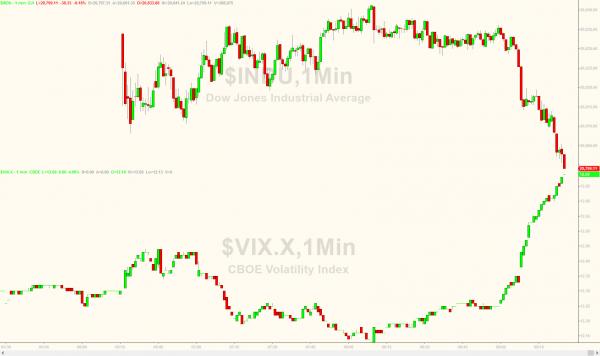 We note that exuberant VIX futures shorts have started to unwind in recent weeks...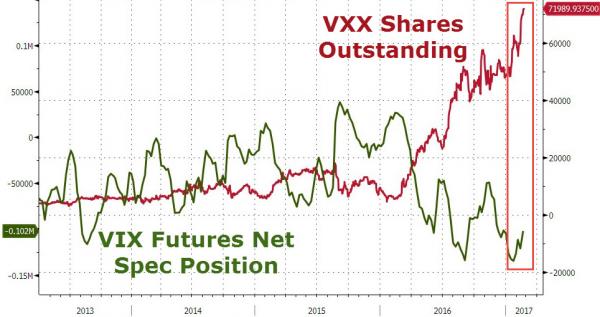 And Open Interest is surging, suggesting hedging positions being built...