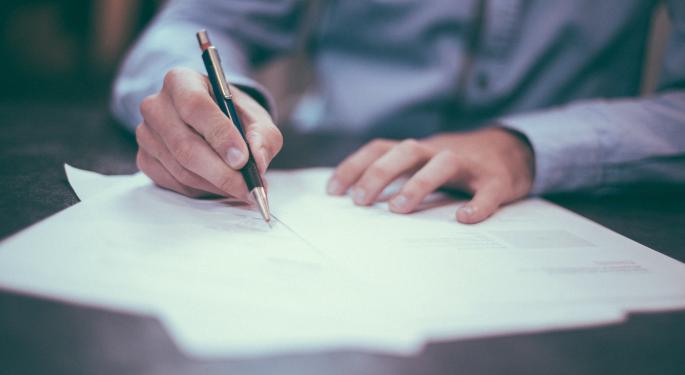 Reuters reported Friday evening that Sunedison Inc SUNE 6.24% is preparing to file for bankruptcy as soon as Sunday evening.
Reuters, citing a "person familiar with the matter," suggested that the timing of the bankruptcy hasn't been finalized yet. The company already said it requires $310 million to remain in business and expects a cash shortfall of $260 million by mid-June.
Related Link: SunEdison Discloses Lenders Presentation, Includes Line Item For Bankruptcy Expenses
Meanwhile, SunEdison's yieldcos, TerraForm Global Inc GLBL 0.4% and TerraForm Power Inc TERP 0.56% have hired financial and legal advisors to help prepare the entities with a contingency plan should SunEdison file for bankruptcy.
The yieldcos rely on SunEdison to make interest payments for them along with back office functions, Reuters noted.
SunEdison is down more than 4 percent since Friday's close, trading at $0.354.
Read more: http://www.benzinga.com/news/16/04/7850363/sunedisons-bankruptcy-announcement-imminent-report#ixzz46CFPQkaV