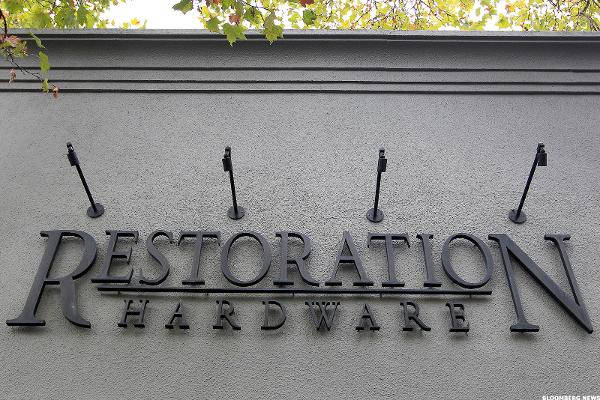 I have been a big bear on shares of Restoration Hardware (RH) , but could this quarter be a turning point?
Restoration Hardware is expected to report second-quarter fiscal 2016 results on Sept. 8.
Back on June 8, Restoration Hardware missed first-quarter estimates by 10 cents per share and reported a loss of 5 cents per share. Revenue rose 7.8% to $455.5 million vs. the consensus estimate of $452.3 million. Comparable-store sales, which include e-commerce sales, grew 1%, less than the estimate of 5.4%. Last year, the company reported a 15% comp.
Store revenue increased 19% to $256 million...
More