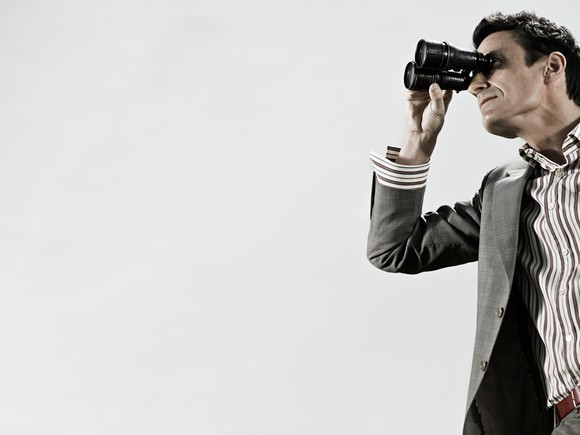 We Fools like to keep watchlists of companies we think could be worth owning. Sometimes a company will stay on our radar for an extended period of time as we increase our understanding of the company or wait for circumstances surrounding the company to change or for the share price to drop to the right level.
To give you a sneak peak at some of the companies that we have on our radar, we asked a team of Motley Fool contributors to share a company they are watching closely, but that they do not yet feel comfortable buying. Read below to see which stocks they highlighted.
Todd Campbell: I've been on the fence about AbbVie (NYSE:ABBV) for a while, but if a couple more ducks fall into a row, I may add this biopharma giant to my portfolio soon.
The main reason I've been hesitant about AbbVie is Humira's pending patent expiration. Humira is the planet's best-selling medicine, and it accounts for a whopping 61% of AbbVie's total sales. If sales drop off a cliff when Humira's patent protection ends later this year, AbbVie is likely to struggle to make up the difference.
However, management has been saying for a while now that a steep drop in Humira sales isn't in the cards. The company's guidance last fall actually called for Humira's sales to increase, rather than decrease, through 2020. Some of that optimism is due to the method of use patents that management thinks could insulate it against Humira look-a-likes for a few more years.
If management is right, AbbVie still has time to boost sales from other drugs to insulate itself against future Humira competitors. Last year, it spent $21 billion buying Pharmacyclics to leapfrog to the front of the pack in hematology cancers like chronic lymphocytic leukemia. And AbbVie spent an additional $5.8 billion in cash and stock recently to acquire Stemcentrix to get its hands on a promising drug that targets solid tumors.
Given AbbVie's optimism and its expanding cancer product line, I'm increasingly warming up to the company. Of course, it doesn't hurt that AbbVie pays a market-beating 3.6% dividend, too.
Neha Chamaria: I was expecting Cummins (NYSE:CMI) to follow peer footsteps and downgrade its full-year outlook when it reported its first-quarter earnings earlier this month. Instead, the engine manufacturer earned a dime more than Street estimates and reiterated its guidance of a 5%-9% drop in revenue and 11.6%-12.2% in operating margin.
Cummins' outlook may appear uninspiring, but compare it with Caterpillar's (NYSE:CAT) guidance, and you'll understand why I'm impressed: Caterpillar's operating margin slipped to 5% during the past 12 months, and it expects its revenue to decline 24%-28% this year. Both companies face similar macroheadwinds as each derives a significant portion of sales from off-highway and international markets. However, Cummins has clearly demonstrated greater resilience, which is why I'm encouraged to add it to my watchlist.
That said, end markets remain visibly weak, and there's little to suggest a turnaround in key sectors like mining and oil and gas. More importantly, Cummins' key customer, PACCAR, is emerging as a major threat as it continues to replace Cummins' engines with its own in its trucks. So...
More