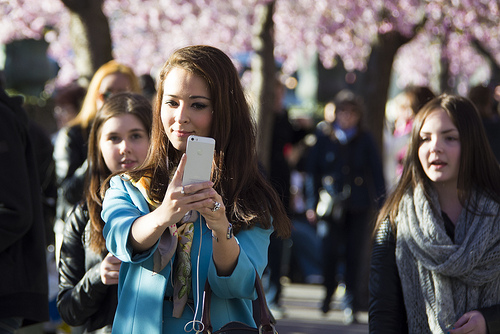 The cultural obsession with selfies is getting worse.
A new website, called "Sellfie," features a newsfeed-style stream pulled from Instagram (NASDAQ: FB) that lets users scroll through selfie photos that are for sale. However, the price of these photos is anything less than a sale. According to The Huffington Post, the selfies, printed on canvas, are priced at $150.
With the creation of this website comes a slew of possible legal issues, according to The Huffington Post. Including a possible violation of Instagram's terms of service.
"If you take a protected work and you give it sufficiently new meaning, new purpose, or new content, that's generally treated as transformative, and will likely qualify as fair use," explained Shyam Balganesh, a professor of law at the University of Pennsylvania Law School said, according to The Huffington Post. 
Further, unlike Instagram, Sellfie allows nude photos. 
"Instagram takes its time to censor pics. Because of that, from time to time nude pictures appear," Pita said. "We won't support that kind of behavior."
The website was created by New York City designer Damjah Pita, that claims he derived must inspiration for the site from Kim Kardashian's new book "Selfish."
"The book is super cool, even if you are not a Kim Kardashian fan, like us," Pita said. "So the next two nights after work we put the website together."
The idea of Sellfie is somewhat reminiscent of an artist's work, Richard Prince's "New Portraits," which debuted last year. The collection stirred a bit of drama online and in the art community because it featured very large selfies pulled from Instagram, igniting a debated about the platform's terms of service.
For more business and financial news, click here.
*This is editorial content and expresses the opinion of the author.