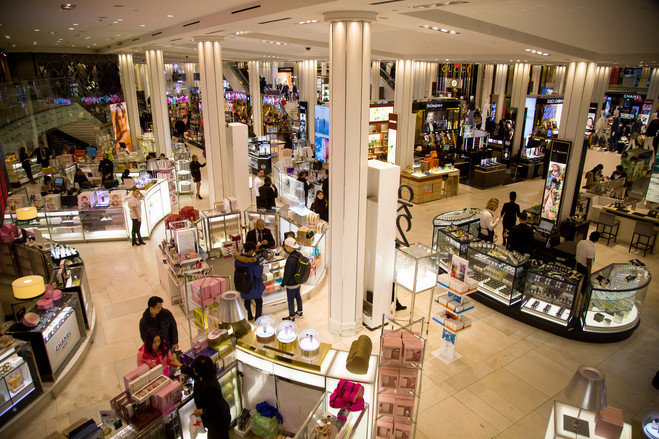 SHARE
Desperate to get shoppers in the door, department stores are discounting the one item they had long been able to sell at full price: cosmetics.
Last month, Lord & Taylor offered 15% off almost all cosmetics and fragrances. Bloomingdale's gave members of its loyalty program a $25 reward card for every $100 beauty purchase. The moves followed a decision by Macy's Inc. to offer 15% off cosmetics, which it touted in nationally televised advertisements this spring.
Some executives warned that discounting is a short-term fix, and that cosmetic deals will lead to the same problems these chains have to face with respect to apparel, where ever greater discounts are needed to keep shoppers coming back.
"Department stores shoot themselves in the foot when they do this," said Michael Gould, a former chief executive of Bloomingdale's, who ran the upscale department-store chain for 23 years until his retirement in 2014. "It's like they're putting themselves on drugs."
A decade ago, shoppers would have been hard-pressed to find any Estée Lauder lipsticks, Bobbi Brown mascara or Shiseido blush on sale. These "prestige" brands are sold mainly at department and specialty stores and tend to be pricier than the so-called mass cosmetics sold at drugstores.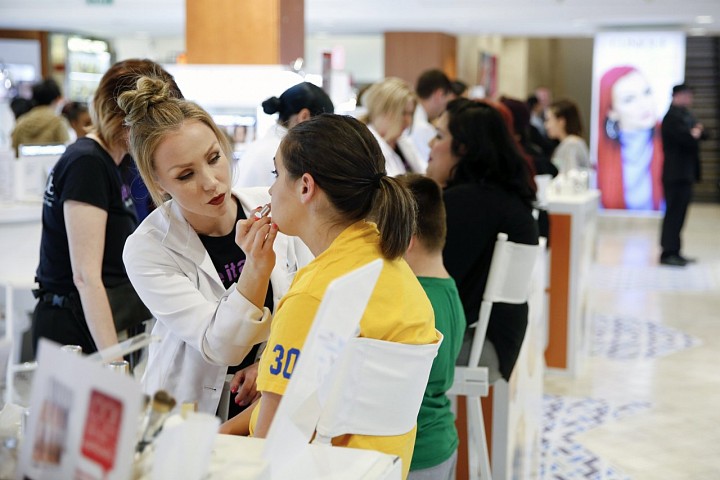 Photo: Alison Yin/Associated Press
Department stores have long given prestige cosmetics prime space on the ground floors of their stores, and the brands confined...
More