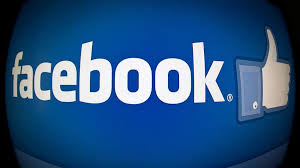 Facebook's market value passed $100 billion amid optimism that the world's largest social network can bolster sales from mobile advertising.

The stock increased 1.9 percent to $41.34 at the close in New York. Earlier, it touched $41.94, the highest intraday price since Facebook's first trading day on May 18, 2012. The shares have advanced 55 percent this year, compared with a 16 percent gain in the Standard & Poor's 500 Index.
Facebook shares are now trading at about 180 times earnings.
At a market valuation of $100.7 billion, the Menlo Park, California-based company joins a list of technology companies worth more than $100 billion that includes online retailer Amazon.com Inc., valued at about $130 billion, and chipmaker Intel Corp., which has a market capitalization of about $111 billion. Still, Facebook remains much smaller than iPhone maker Apple Inc., the most valuable U.S. company at more than $450 billion, and Google Inc., with a market capitalization of about $289 billion.