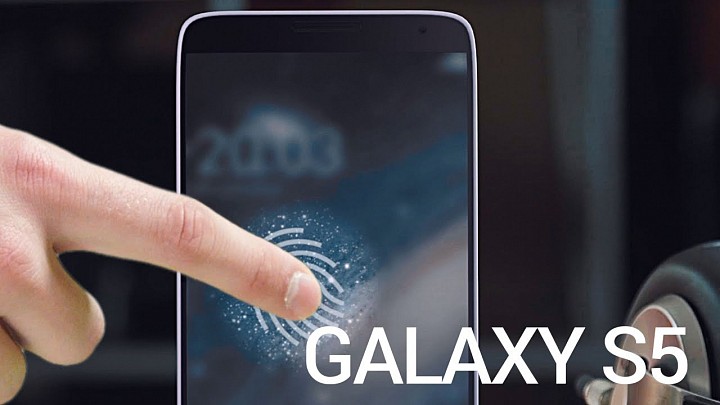 Samsung Electronics Co. unveiled a Galaxy S5 smartphone with a fingerprint reader and bigger screen than the current model as Asia's biggest technology company tries to keep high-end consumers from Apple Inc.'s iPhones. 

The water-resistant phone will go on sale April 11 with features including a longer-lasting battery than the S4, according to Min Cho, marketing director at Samsung's mobile unit. The device, shown at the Mobile World Congress in Barcelona, uses Google Inc.'s Android software and has a download booster for fourth-generation networks and Wi-Fi.
Demand for high-end Galaxy devices was curbed by the release of new iPhones in September, squeezing sales in the most profitable segment of the market and contributing to Samsung's slowest earnings growth since 2011. The company announced its first wearable devices using Tizen software and plans more smartphones this year to fend off Apple and Chinese producers packing advanced features into inexpensive models.
http://www.bloomberg.com/news/2014-02-24/samsung-unveils-galaxy-s5-reading-fingerprints-to-fight-iphone.html