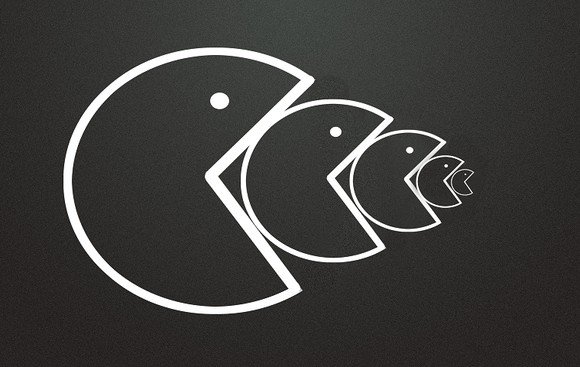 Ares Capital Corporation (NASDAQ: ARCC) proved again that it is the preferred acquirer in its industry, announcing its intention to acquire American Capital (NASDAQ: ACAS) in a deal worth $3.4 billion. This marks Ares Capital's second multibillion-dollar acquisition of a business development company.
The merger will be paid for in cash and Ares Capital stock, helped by a side deal in which American Capital Agency (NASDAQ: AGNC) will buy its external manager from American Capital's asset management unit.
How the deal works
There are a number of moving parts involved in this transaction, which will have to be approved by shareholders of Ares and American Capital.
| Consideration | Amount per American Capital Share |
| --- | --- |
| Cash from Ares Capital | $6.41 |
| Cash from American Capital Agency deal | $2.45 |
| Cash from Ares Management (NYSE: ARES) | $1.20  |
| Stock | 0.483 shares of Ares Capital |
| Total consideration for each American Capital share | $10.06 in cash plus 0.483 shares of Ares Capital ($17.40 total) |
Data source: 8-K filing, with figures based on May 20 closing prices. 
Of particular interest is that Ares Management is sweetening the pot in an effort to seal the deal. Ares Capital's external manager will provide fee waivers of up to $100 million over 10 full quarters following the deal closing, in addition to $275 million in cash ($1.20 per share) to American Capital shareholders.
This is clearly an important deal to Ares Management, the external manager of Ares Capital, as it increases the company's fee-earning assets for one of its biggest and most profitable funds. Ares Management collected $229 million in base and incentive fees from Ares Capital during 2015.
Low price?
American Capital shareholders will receive consideration totaling only 81% of its per-share book value as of March 31, 2016. However, when you carve out deal-related expenses and the elimination of a deferred-tax asset on American Capital's balance sheet, the price rises to 90.6% of book value on March 31.
A higher bid seems unlikely. Conference call commentary suggests that the merger will be accretive to Ares Capital's per-share operating income by a "double-digit" percentage, but will "modestly" dilute Ares' per-share book value after completion. The company hopes that the dilution incurred at closing can be erased by the newly combined company within the first year.
Stock-based compensation and severance compensation for American Capital executives are a likely source of some NAV dilution. The press release refers to approximately 229.3 million American Capital shares outstanding, which is significantly higher than the 218.3 million shares outstanding as of April 29, 2016. More details will follow in the proxy filing that it expects to file by the end of June.
Elliot Management, activist investor and 14.4% owner of American Capital, has announced its intention to support the merger. Based on current market prices at the time of writing, American Capital shares trade at a relatively modest 7.8% discount to the cash and stock offer, a spread that grows even thinner when one considers dividends that Ares will pay from now to closing on its common stock.
Something big just happened
I don't know about you, but I always pay attention when one of the best growth investors in the world gives me a stock tip. Motley Fool co-founder David Gardner (whose growth-stock newsletter was the best performing in the U.S. as reported by The Wall Street Journal)* and his brother, Motley Fool CEO Tom Gardner, just revealed two brand new stock recommendations. Together, they've tripled the stock market's return over the last 13 years. And while timing isn't everything, the history of Tom and David's stock picks shows that it pays to get in early on their ideas.

Click here to be among the first people to hear about David and Tom's newest stock recommendations.
*"Look Who's on Top Now" appeared in The Wall Street Journal in Aug. 2013, which references Hulbert's rankings of the best performing stock picking newsletters over a 5-year period from 2008-2013.