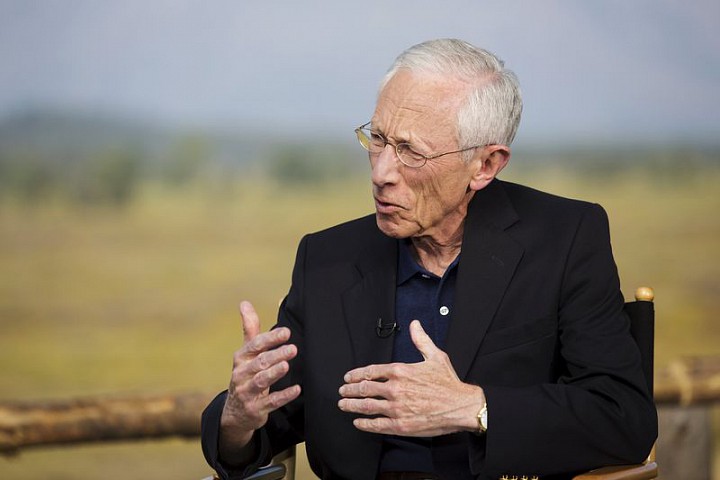 By Jonathan Spicer and Howard Schneider
JACKSON HOLE, Wyo. (Reuters) - U.S. inflation will likely rebound as pressure from the dollar fades, allowing the Federal Reserve to raise interest rates gradually, Fed Vice Chairman Stanley Fischer said on Saturday in a speech careful not to overreact to a possible Chinese slowdown.
The influential U.S. central banker was circumspect whether he would prefer to raise rates from near zero at a much-anticipated policy meeting on Sept. 16-17. But he said downward price pressure from the rising dollar, falling oil prices, and slack in the U.S. labor market is fading.
The cautious confidence from Fischer, as well as from Bank of England Governor Mark Carney who spoke at a conference alongside him, suggests at least two major central banks are poised to look beyond a week of financial-market turmoil brought on by fears that China's economy is faltering.
"Given the apparent stability of inflation expectations, there is good reason to believe that inflation will move higher as the forces holding down inflation dissipate further," Fischer told a central bankers'...
More