As we previously reported just days before the August books were officially closed, in the worst month for the market since 2011, the vast majority of hedge funds proved that virtually nobody hedges (instead opting to chase beta, with leverage). Some exceptions which were truly geared to catpialize from a risk blow up "fat tail" event, were Mark Spitznagel's previously noted Universa, as well as the Artemis Vega Fund. Almost everyone else, lost money or barely scraped through.
So what was the final August, and YTD, score card for the hedge fund world? Here are the Top 20 best and worst performers (we can only assume the reason Paulson's "Advantage Plus" is in neither category is because the former Bear trader decided to stop reporting his performance altogether).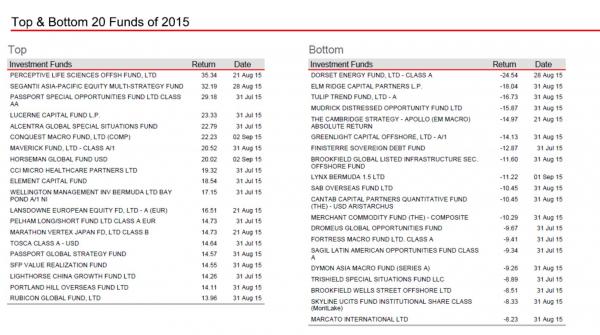 And here are the select hedge funds we follow month to month, showing the August blodbath.