The Dallas Fed manufacturing outlook plunged in January - despite Richard Fisher's claims that "everything is awesome" and low oil prices are a net positive for Texas - so it is perhaps not surprising that - with a backdrop of rig count collapses and oil price lows - February's data (delivered late) plunged to -11.2 (against expectations of -4 - 3rd miss in a row - well below every economist's estimates). This is the lowest since April 2013. This is the fastes 3-month decline since April 2013.
Big miss... to April 2013 lows... 3rd miss in a row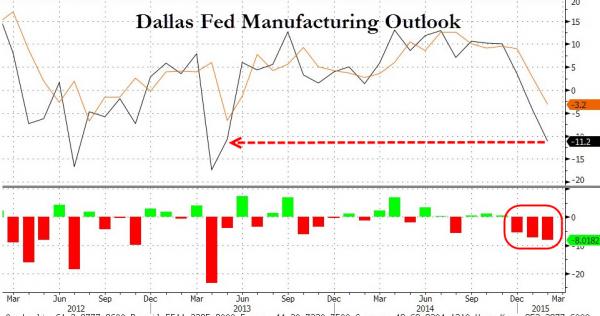 Well below every economists estimates...

For the biggest 3 month drop since April 2013...
Breakdown...
To come - Dallas Fed data is delayed
*  *  *
Is anyone really surprised? Except of course Richard Fisher  and his esteemed colleagues in the business community in Texas believe that the collapse in oil prices is a net positive for Texas:
"we will lose about 150,000 [oil-based] jobs, but we will pick them up elsewhere since we are a consumer society," and low oil prices is good for everyone.
Well apart from the absurdity of that statement to start with, the facts are...
Texas initial jobless claims are surging...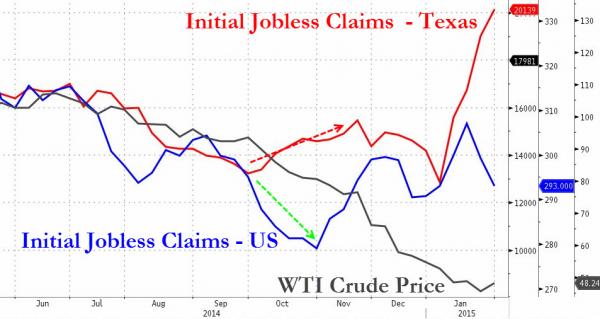 Retail spending shows absolutely no sign of low-gas-price tax-cut 'stimulus'...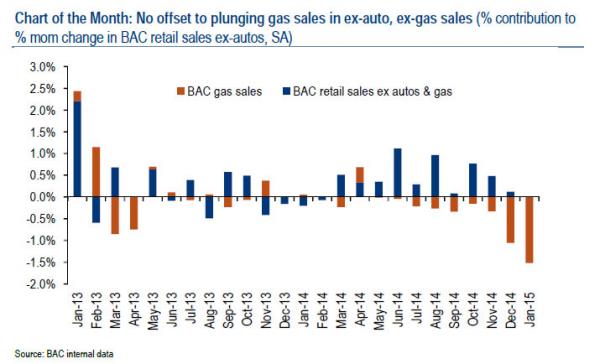 and Texas' business indicators are tumbling...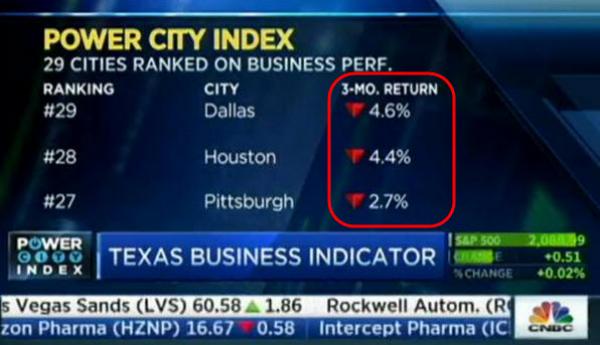 *  *  *
Charts: Bloomberg